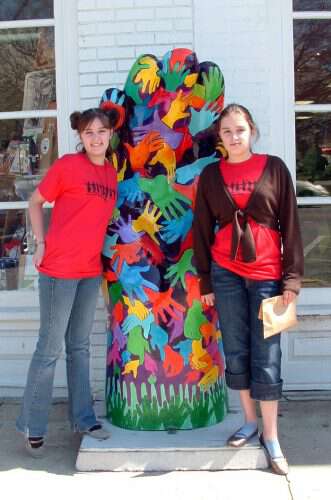 Over the weekend, me and the girls went to Berea, KY to welcome spring-in a way we had never done before.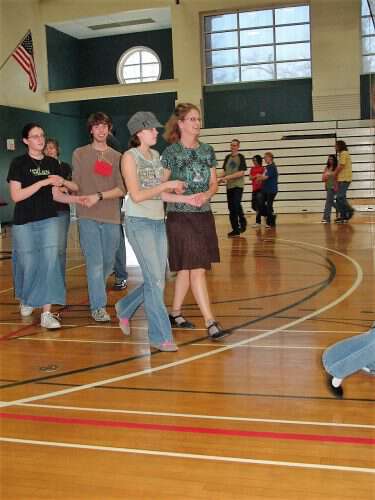 A few months ago Chitter and Chatter were invited to attend the 73rd Annual Mountain Folk Festival, which takes place on the campus of Berea College. The festival celebrates youth who have an interest in both traditional and folk styles of dance. During the weeks leading up to the festival participants learn predetermined dances to perform together as a group. The participants also attend workshops at the festival where they learn new dances to take back home with them.
While we were there, the girls were asked to perform a clogging routine. They did a great number to Ricky Scaggs' Road To Spencer.
My favorite part of the festival took place on Saturday night. The folks who attended the festival danced the Gisburn Processional into the auditorium.
Each person carried a "Branch of May"-the dancers were pretty neat on their own-but seeing each person with their "well budded out branch" of Spring was truly spectacular-and even better-I got to be part of it.
Jennifer Rose, a Co-Director of the festival, spoke of how much the centuries old dancing in with branches meant to her. Jennifer has been at the Mountain Folk Festival, to welcome in Spring, each year since she was a small child. She talked of the connection she feels with the folks who have took part in the processional since it first started in 1935-of how important it is to continue the tradition each Spring.
Even though this was our first Mountain Folk Festival-the girls and I totally agree with her-we are still humming the songs, dancing the steps, and greeting the Spring.
Tipper