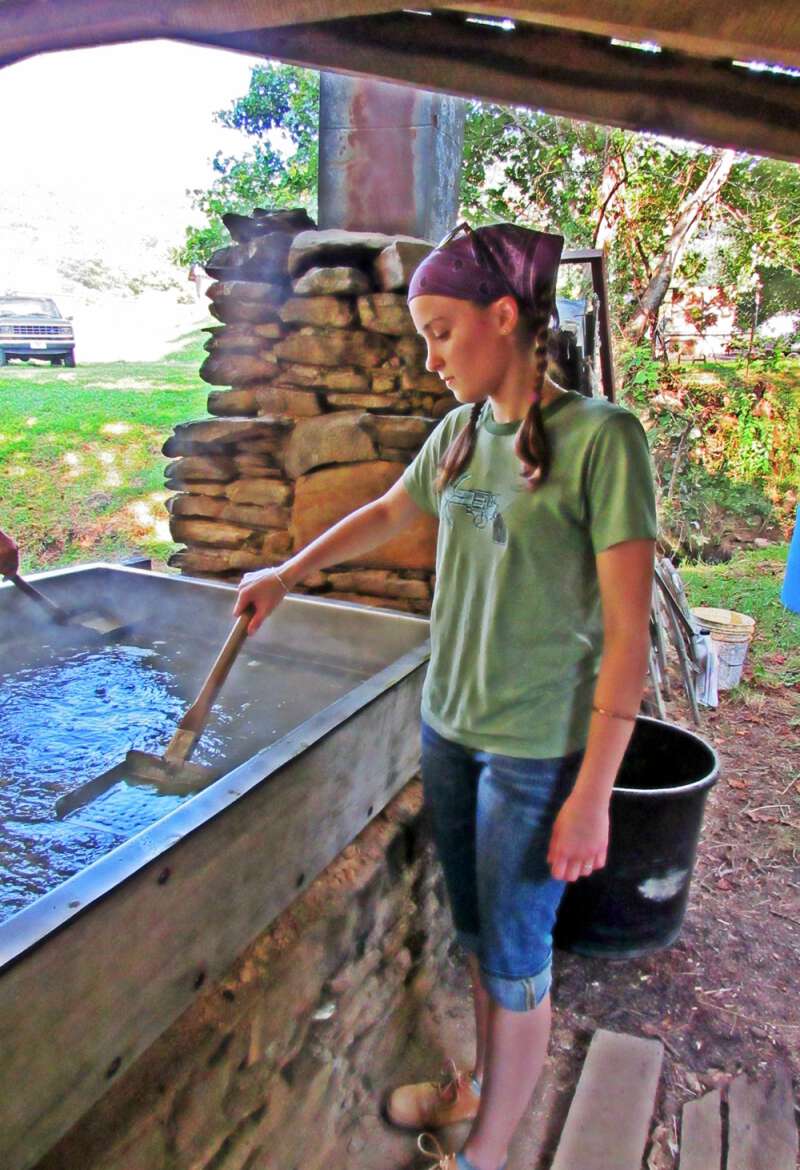 The girls had the opportunity to help skim as sorghum syrup was being made at the Burnette Farm in Haywood County NC. I've seen the process of making syrup at the festival over in Blarisville GA, but seeing a family make sorghum syrup as they do every year was a wonderful experience.
David Burnette, who owns the farm, explained the process from the planting of the sorghum in early May all the way to the making of the syrup at the end of the growing season. He discussed the various names folks call the syrup as well. He often calls it molasses, even though the jars he and and his wife sell say sorghum syrup. Mr. Burnette admitted it could get confusing, since true molasses is made from sugar cane which is a totally different plant than sorghum. But as he said, it's hard to change what you grew up calling it.
Pap simply called it syrup. When I was growing up there was always a jar of local honey on the table and a jar of syrup. Pap and I liked the stronger taste of the sorghum syrup and Granny and the boys liked the milder taste of honey.
The Burnette family opens up their farm for several weekends during sorghum syrup making season. Anyone can drop by eat a big bait of food from the potluck table, learn about the process of making sorghum syrup, and even get to listen to some mighty fine pickin and grinnin while waiting for the syrup to boil down.
Are you a fan of sorghum syrup? What do you call it?
Tipper
Appalachia Through My Eyes – A series of photographs from my life in Southern Appalachia.
Subscribe for FREE and get a daily dose of Appalachia in your inbox