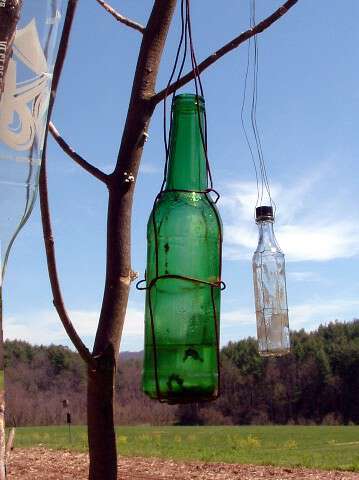 Ever seen a bottle tree? Usually the bottles are stuck on the branches of the tree.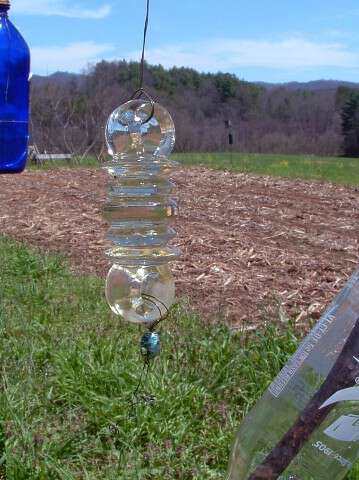 This one near my house-has bottles hung upside down on branches-and bottles hanging from wire too.
The history of bottle trees can be traced back centuries-back to the days when people believed evil spirits roamed the countryside during the dark night hours. The jist of the theory was-the evil spirits would get sucked into the bottles on the tree. Once morning arrived and the sun began to shine-the heat would kill the evil spirit stuck in the bottle.
Most folks who have bottle trees today are more interested in unique yard art than killing evil spirits. I've seen a few bottle trees around my area-but I think they are more common farther south. Have you seen any in your area?
To see some amazing bottle trees click here.
Tipper
Portions of this post were originially published here on the Blind Pig & the Acorn in October of 2009.