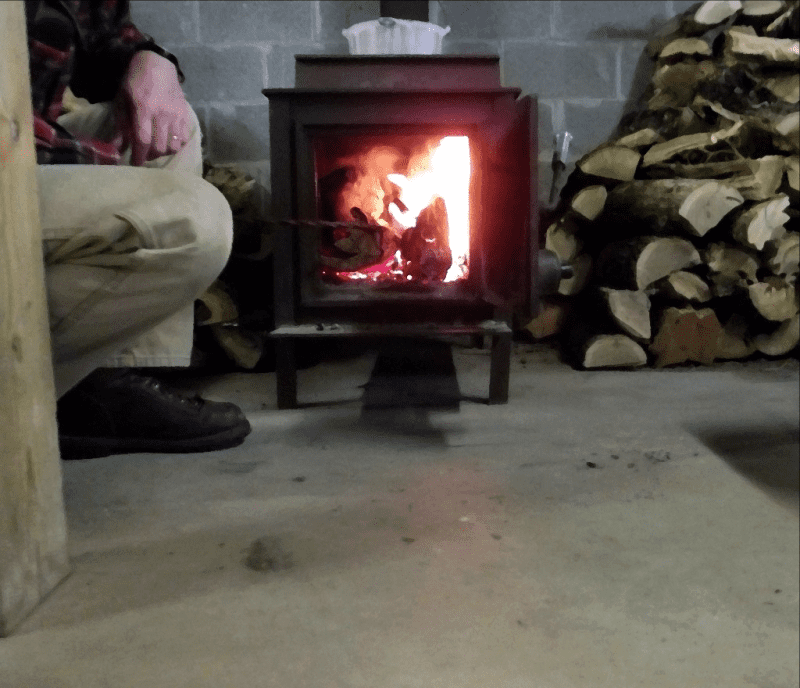 If you've spent much time around wood stoves or fireplaces you've heard the crackle, pop, and hiss sounds the wood makes as it burns up. But did you know those sounds mean something?
In an article titled Burning Logs Whisper Secrets, John Parris shared the following folklore he heard from his Grandfather.
When the logs tramp along like someones walking-they're saying company is coming
When the logs make a sort of sobbing sound rain is sure to follow
When the logs putter and make a sound like a person walking through snow, you know it will soon snow
When the fire roars up the chimney like it wants out there's sure to be a fuss in the family
I've never heard any of the folklore above, I found it in John Parris's book My Mountains, My People.
Back in the day when The Deer Hunter and I were dating, we liked to hang out in Papaw Tony's basement-there was a wood stove, a couch, and a tv-pretty perfect setup for a courting couple. One Sunday afternoon as we watched tv the chimney caught fire. Quick action by Papaw and a very agile young Deer Hunter saved the day when they quickly got a water hose and my future husband on the roof to put out the fire. That's a wood sound I never want to hear again.
Whether its a wood stove, a fireplace, or a bonfire there is something mesmerizing about fire-I soak up the heat like a cat and let my mind wander as I watch and listen to the jumping flames.
Parris's Grandfather made a good point in the article I mentioned that still rings true today-probably more true today than years ago when the article was written. People don't know about foretelling signs, like whispering logs, because they have no time to listen.
Tipper
Appalachia Through My Eyes – A series of photographs from my life in Southern Appalachia.