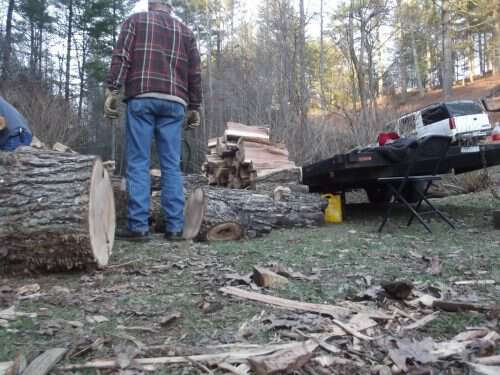 Cutting firewood is hard work, not that I have much experience cutting wood, the most I ever do is help stack it in the basement once it's been cut and split. The Deer Hunter says he enjoys cutting wood even though getting a truck load can be a full day's work. With wood cutting there's ample opportunities to hurt yourself, especially when you're cutting trees off steep mountain ridges like ours. Using a chainsaw is dangerous on flat ground, but its even worse on sidling ground. But a few days ago, I found out getting wood can be easy and fun.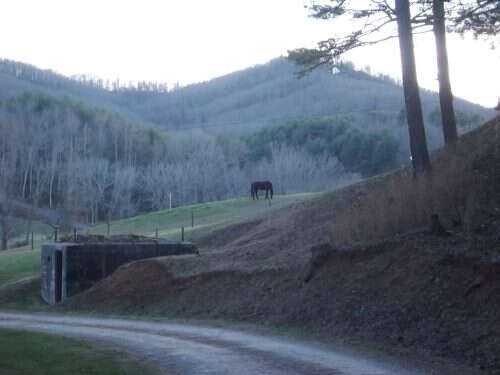 Getting wood is much easier when you drive to a place and pick it up after someone else has cut and split it for you. A place with a view like the one above…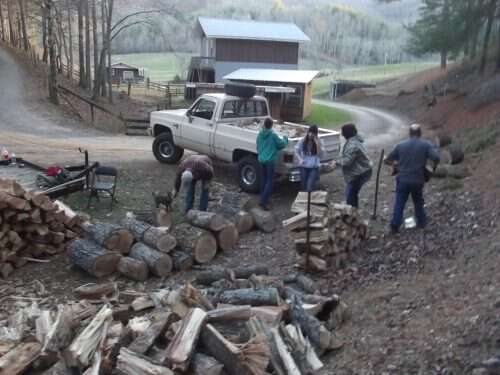 a place where everyone helps put it in the truck (well except me)…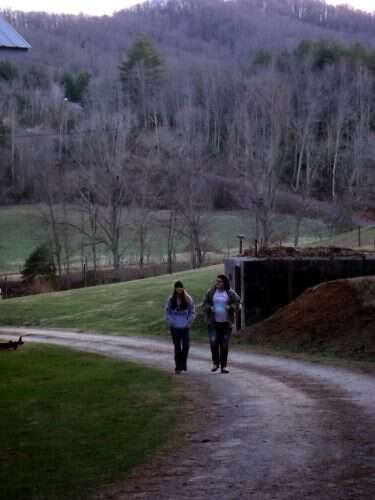 a place that's warm with friendship even though…the air is bitter cold once the sun goes down.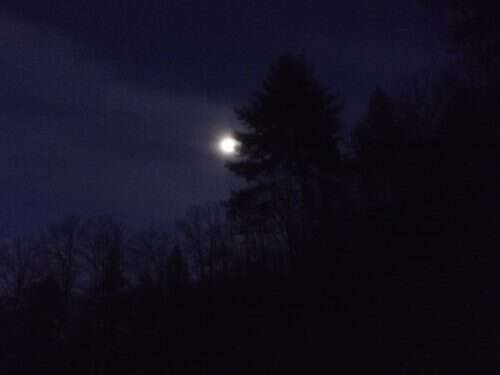 Yep getting a truckload of firewood in the late evening and bringing it home under a full moon can be fun.
Tipper