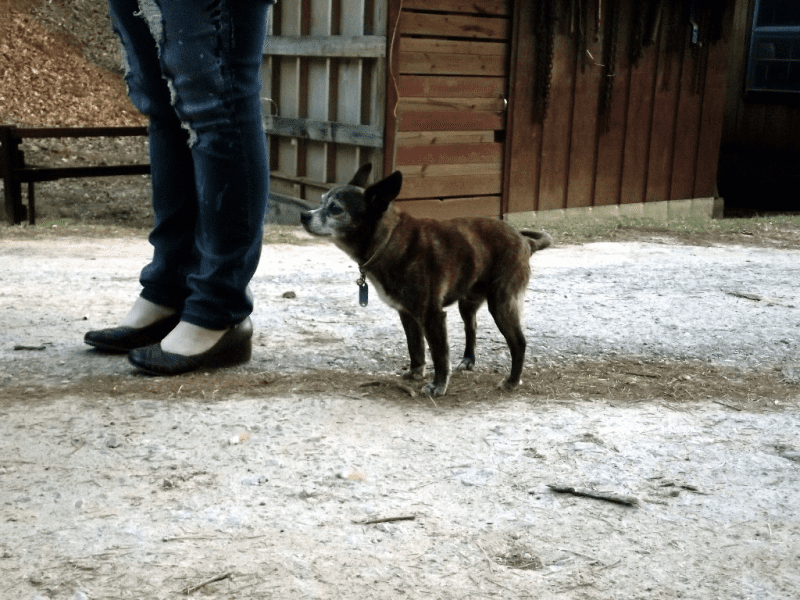 Let me introduce you to Hunter-he belongs to one of Chatter and Chitter's friends. He's getting up in years. Hunter's master and my girls have been friends since Kindergarten. Over the years I've had more than a few opportunities to see Hunter. Every time I see him my first thought is "I hope I don't run over Hunter." And my second thought is always "He looks like he has the weak trembles."
The weak trembles are fairly common at the Blind Pig house. All of us are bad to get involved in a project and totally forget about eating until we get the weak trembles. In case you've never had the weak trembles its where you feel weak; lightheaded; shaky; and slightly sick at your stomach. Our go to remedy for the weak trembles is a sup of coke and a few soda crackers it usually does the trick.
Ever get the weak trembles?
Tipper
Appalachia Through My Eyes – A series of photographs from my life in Southern Appalachia.