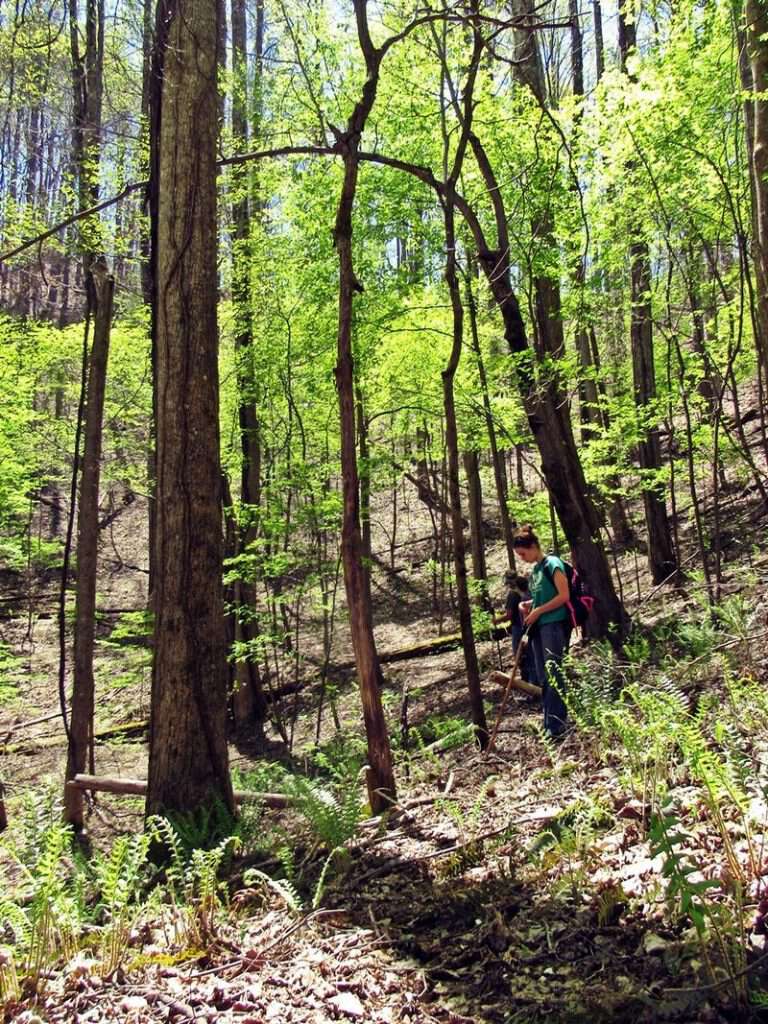 "Have you noticed? It's greening up!" That was a common expression among my Scots-Irish folks in the mountains of Choestoe Community, Union County, Georgia. I like the time of early spring, even maybe seeing some green-up happen when frosts and/or snow still threaten. One year in May, my father had his fields of corn planted and the rows looked lush with green-up growth, the plants abundant, an inch or two high. Then a hard freeze–frost and maybe even snow–came to obliterate the green. The whole field had to be planted again after the cold snap passed. That's part of the unpredictability of spring weather in our beloved mountain area. Green up can occur early; and then have to burst forth again."
~ Ethelene Dyer Jones 2015
————
I have heard the phrase green up used to describe the greening of spring my whole life. The Dictionary of Smoky Mountain English has this entry for green up:
green up, green-up time noun Springtime.
1976 Dwyer Southern Sayin's 23 = springtime. "It's comin' green up." 1991 Haynes Haywood Home 56 Springtime, just at green-up time, was the time for making popguns and willow whistles….It's the time when buds come on the willows and elders along the branches and creeks and their bark gets loose.
————————-
Every Spring I wish that I could put my finger on the exact moment green up magically occurs. I know it's not an instantaneous thing, instead it happens in small increments until finally it arrives.
Green up happened sometime since Pap's passing last week. As I looked out my car window this morning I thought "The world is green again." And it is.
Tipper