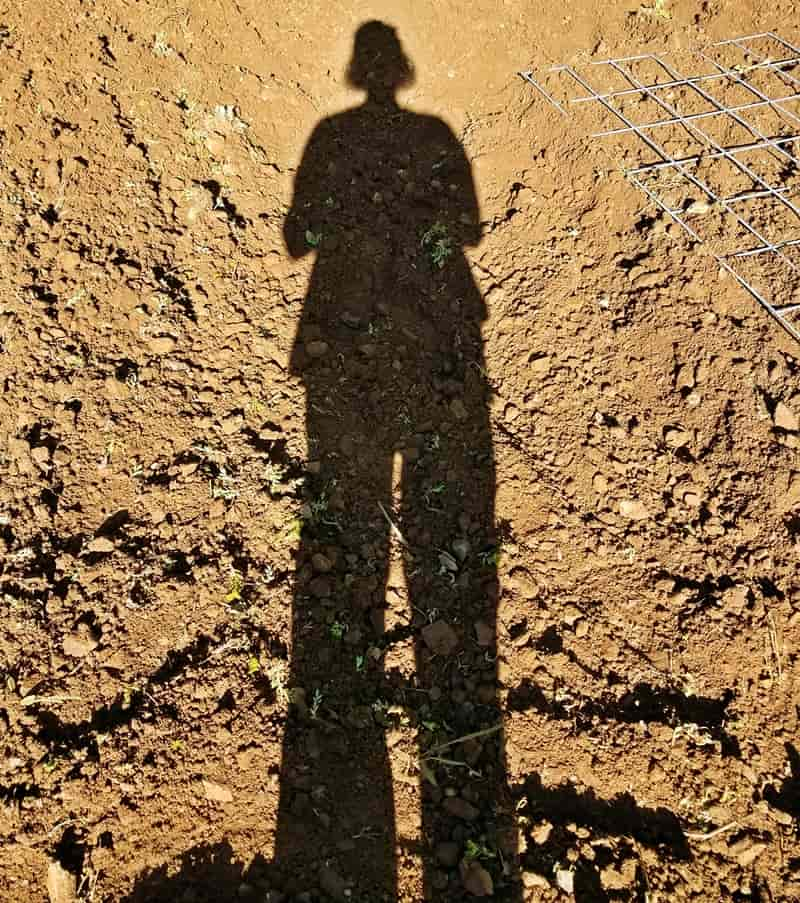 Putting up the cow panel bean trellis was a family project. The girls have been helping us garden since they were little. They had a love hate relationship with the garden in those days. It was great to be outside with us, but it wasn't so fun when the sun was high in the sky and the corn rows were long and weedy.
If we hadn't made the girls help, like most kids they would have chosen not too. I used to tell them "You'll be thankful I made you work with us—these memories of helping Pap and your daddy and me will be priceless to you someday."
A few weeks back Chatter said "My favorite part of gardening is planting the seeds. It always reminds me of Pap telling me how far apart to put them."
The Deer Hunter told the girls "Growing a garden is one of the most satisfying things you'll ever do in life. To clear the land, till the soil, plant the seed, harvest and preserve your own food, it just don't get any better than that."
As I watched Chitter kiss seeds before laying them in the row I realized The Deer Hunter and I have succeeded in passing on the rewarding tradition of growing a garden to our daughters just as Pap and Granny passed it on to us.
Tipper
Subscribe for FREE and get a daily dose of Appalachia in your inbox