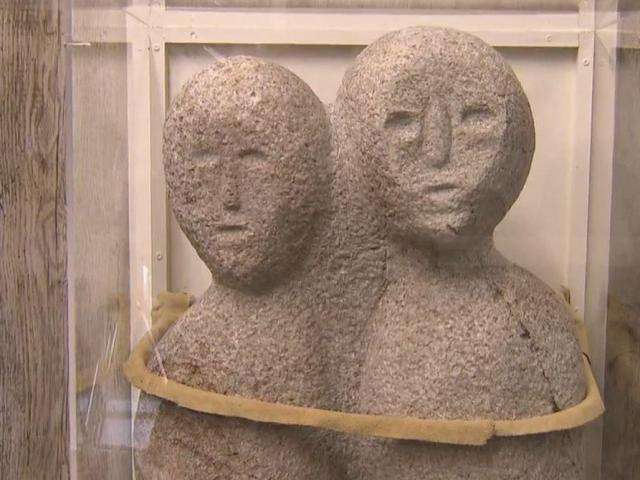 After reading my post about fairy crosses, Blind Pig reader Johnny Hurt sent me a link to the following video from Channel 5 WRAL. You can go here to see the fascinating video and then click your back button to come back to this post.
I've heard the story about the gentleman who found the statue, but I didn't recall the connection between the moon-eyed people and the fairy crosses.
If you'd like to read more about the statue and the moon-eyed people go here.
If you're ever in Murphy drop by and visit the Cherokee County Historical Museum-and if you do be sure to tell them the Blind Pig and The Acorn sent you.
Tipper