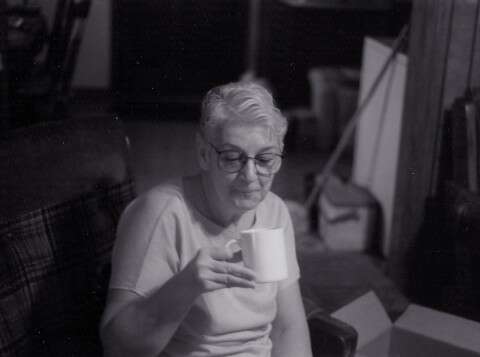 Are you a coffee drinker? I am, but usually only in the mornings. Pap drinks a cup of coffee with every meal. I started drinking coffee when I worked the early morning shift at Lake Logan.
One of my older cousins said she had been sent to make so many pots of coffee when she was growing up, that she had no desire to drink it now.
I like my coffee with cream no sugar. Pap likes his straight up black. Vintage Vera had a discussion going that reminded me of something folks at my Granny Gazzie's would do-saucer and blow their coffee. They poured the hot hot coffee into a saucer, blew on it, then drank it from the saucer.
Pap has his own way of cooling coffee, if you ever eat in a restaurant with him he just might steal a piece of your ice for his cup of coffee.
Tipper
Appalachia Through My Eyes – A series of photographs from my life in Southern Appalachia.