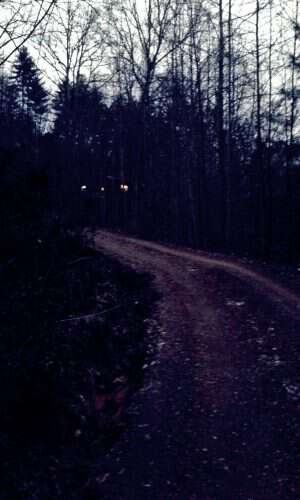 1. A light in the darkness always speaks of comfort and home…even when you're only walking up the driveway from just down the road.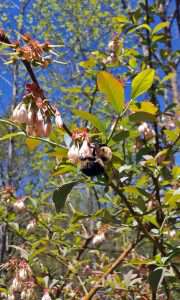 2. The blueberries are blooming. If you stand beside them you can hear the hum and buzz of hundreds of bees. Those bees are magic I tell you! They go to and fro working as fast as they can so that I can reap the rewards of their labors.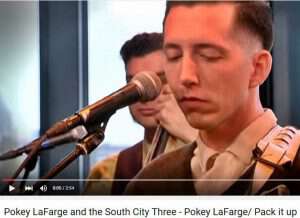 3. I've been too sad to listen to a lot of music. Seems like every group or every song is related directly to Pap. I have been able to listen to Pokey LaFarge. Most of his music is so upbeat and fun that I can hear it without any tears. Here is one of my favorite Pokey LaFarge songs. Not sure if it was Paul or Ben who introduced the rest of us to Pokey several years ago, but I'm grateful to whichever one it was. Pap especially enjoyed the faces Pokey makes while singing and the amazing musical talent of Pokey and his band the South City Three.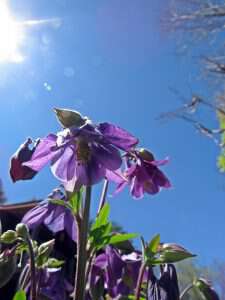 4. Every year I'm surprised by the beauty of my columbines. It's like I forget all about their sweet nodding heads until BOOM there they are again bringing color and loveliness to my yard.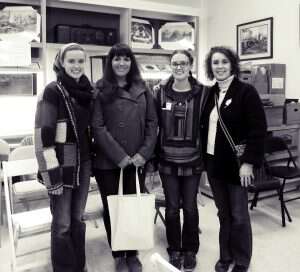 5. Its great to meet up with a cousin you never knew. Its FANTASTIC when the cousin likes history as much as you do.
Tipper