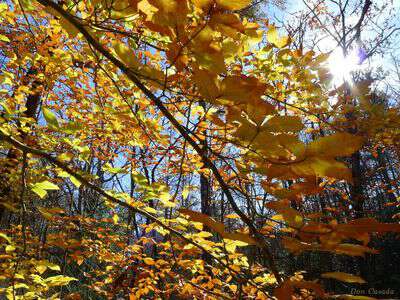 It feels like fall in the southern highlands of Appalachia: Chilly mornings and glorious blue sky afternoons with the mountains every hue of orange-yellow-and red you can imagine.
Granny's making hats-telling us they're for Christmas but we should wear them now. She does that every year-then by the time Christmas rolls around she's forgotten she even made the ones she gave us back in October.
The feeling of Fall has made Chatter wish she had some apple cider. I've been looking-but my goodness who knew it was so expensive! Maybe one of you have a recipe to make your own cider with store bought apple juice?
I came up with one that pleased Chatter's craving-and satisfied my pocket book as well. Drop back by tomorrow for the recipe-and please bring your recipe if you have one to share.
Leave a comment on this post for a chance to win one of Granny's hats-you might need it this winter to keep your head warm.
Tipper
Appalachia Through My Eyes – A series of photographs from my life in Southern Appalachia.