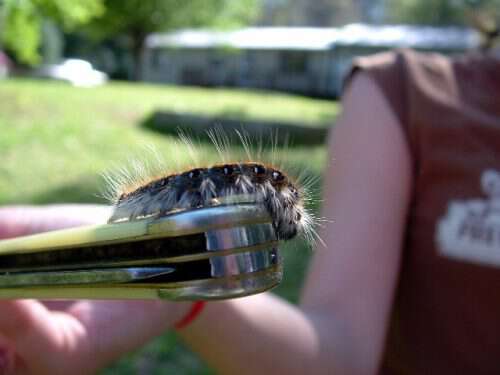 Chitter and Chatter have always been obsessed with caterpillars. All three of The Indian Princesses used to catch them for pets. They collected the caterpillars in mason jars or sand buckets and tried to force feed them grass until the end of the day when they turned them loose to go back to their caterpillar families. One time they tried to teach them to swim-I don't think I need to tell you the results of that experiment. Then there was the time Chitter got in trouble at school. She was in Kindergarten. Wanting to get just one more caterpillar for her collection of pets she went out the door she was never supposed to go out. That caterpillar episode ended with her sitting in the hallway and a request for us to please remind Chitter of the perils of going through the door that was only to be used in emergencies.
Caterpillars are out and about here.
Tipper
Appalachia Through My Eyes – A series of photographs from my life in Southern Appalachia.