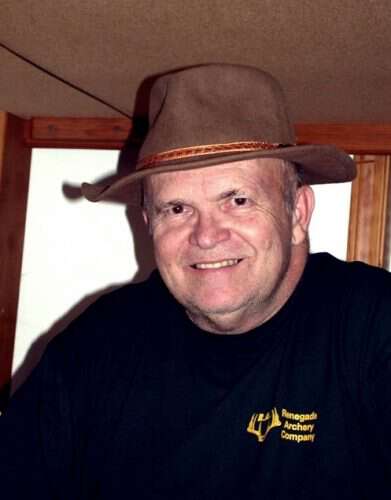 Jim Casada often refers to himself as a "True Son of the Smokies" after getting to know him over the last year I believe it's an apt description. Jim was born and raised a hop skip and a jump from here-in Bryson City, NC. I recently interviewed Jim about his career as a writer.
———————–
How long have you been writing? 
Tipper, in one sense at least I've been writing since high school. I had a great teacher in the 9th grade who made a comment on a paper of mine (it was on squirrel hunting) to the effect of "This is the type of material, in much more sophisticated form, that the outdoor magazines buy. I never forgot that.
Have you always wanted to be a writer? 
Pretty much, I guess. Certainly that seed sown in the 9th grade is suggestive, and I fooled around with poetry in undergraduate school and beyond. I've written consistently for almost exactly forty years. That included several scholarly books and perhaps a hundred scholarly articles during my "professing" days, but well before I took early retirement from the university where I taught, I was writing on the subject areas covered below. 
What genre do you typically write? 
When it comes to subject matter, I'm something of a generalist. Most of my magazine pieces fall into one of the following categories—hunting, fishing, non-consumptive outdoor activities such as hiking and camping, conservation, cooking game and fish (as well as foods from nature), sporting history, the literature of the outdoors, and pretty much all aspects of Appalachian culture. I've never done anything in the way of fiction, although I'll confess to being a fair hand at embellishing when given a chance. I have written a few humor pieces and have won a storytelling contest or two relying on humorous (but true) tales. Mainly though, I stick to factual narrative, and much of my work carries overtones of history.
I know you've used the traditional method of publishing and went the self-publishing route as well. Can you briefly describe the benefits you see with each? 
Up until the appearance of Fly Fishing in the Great Smoky Mountains National Park:  An Insider's Guide to a Pursuit of Passion, all of my books (and I've written, edited, or been a major contributor to upwards of fifty books), were published by commercial or university presses. That book was especially meaningful to me, and frankly, I didn't want anyone "messing" with it other than from the standpoint of careful proofreading. Also, it was too long, at 448 pages, and too costly (lots of graphs and color photos along with top-quality paper) for most commercial operations. Also, I was pretty sure I could do a sound job of marketing it. Since I've got another self-published book with a layout-and-design guy right now, obviously I was pleased. As for the pros and cons—self-publishing is scary because it is all on your shoulders—finding an editor and someone to do the layout and design, the marketing, the storage, the shipping, and most of all the upfront costs. On the flip side of the equation though, all the money is yours.
Commercial presses just pay royalties, usually somewhere between 10 and 17 percent of what they get for each copy they sell (not the list price but what is actually paid to them), but they do take care of all the details. 
The subject matter of your writing is often related to your years spent in Bryson City as a boy-does that make you feel as though you've come full circle? 
You are certainly accurate in suggesting that my Appalachian boyhood has influenced my writing. Both my paternal grandfather and my father were great storytellers, and they gave me solid grounding in that regard. Also, I'd like to think that my devotion to all things "mountain," along with a lifelong ability to be a pretty keen observer of others, helped me a great deal. You are probably right that I've come full circle, although in a lot of sense I don't feel like I ever left my roots and my grounding. What did happen, and I guess that is the circle, is plenty of formal education, training in how to research, a lot of years in the classroom, and plenty of exposure to other writers active in the fields of my specialization. I have been, at one time or another, president of the Outdoor Writers Association of America, the Southeastern Outdoor Press Association, and the S. C. Outdoor Press Association. I was a founding board member of the Professional Outdoor Media of America. For all of that though, I remain at heart a son of the Smokies and a great deal of my work harkens back to what I now realize was an idyllic boyhood.
Since you first started writing-what effect do you think the Internet has had on writing-especially on newsprint? 
The impact has been huge, and for freelancers like me, devastating. At one point not too terribly long ago I was writing weekly columns for five newspapers. Today I do one weekly column and a second one every other week. That's it, and the other newspapers no longer cover the outdoors in any consistent fashion at all. I do some work for the Internet, but at this point in time I don't think many folks have really figured out how to earn the same kind of money from web sites (whether personal or otherwise) that newspapers and magazines traditionally provided. My magazine output is down as well, and not by choice. Where for many years I published around 125-150 articles a year, I probably get half that number of assignments these days. Fortunately for me, there are still books, and increasingly that's the focus of my writing efforts.
Where can folks find out more about your writing? 
The best place to start is my web site, www.jimcasadaoutdoors.com. There they can find information on my current activities, more details on my career as a writer, my schedule of appearances, and the like. Also, I do a free monthly e-newsletter which usually includes some reminiscences, seasonal thoughts on whatever captures my fancy (often nostalgic looks back to youth), some recipes from the cookbooks my wife and I have written, and the bargain of the month (usually a special price on one or more of my books).
Is there anything else you want my readers to know about your writing? 
If I could emphasize anything about the body of my work and the general thrust of my writing efforts, it would be the profound impact that closeness to the good earth in general, and the world of the Smokies in particular, has exerted on me. I love Appalachian ways with an abiding passion, a corner of my soul belongs to the mountains, and I hope that in some small way my devotion to the place of my roots shows through. Beyond that, I guess I should mention that I've won a bunch of regional and national awards over the years.
Can you sum up what Appalachia means to you?
I guess I touched on this above, but my roots run deep in the soil of Appalachia, I'm immensely proud (and protective) of my mountain heritage, the region is my anchor, and I personally think some of my finest work has an Appalachian setting. I'm deeply imbued in the history and folkways of Appalachia, have read and studied the region all my life (although it wasn't my field of specialization as a historian), and my personal library of books on the region probably runs close to 2,000 items.
—————————-
I hope you enjoyed my interview with Jim Casada-check out his website-and read some of his writing-I know you'll be glad you did. Jim's book: Fly Fishing in the Great Smoky Mountains National Park:  An Insider's Guide to a Pursuit of Passion would make a perfect Father's Day gift or a great gift for anyone who is interested in fly fishing or in the park. The book has tons of information about fly fishing in the Smoky Mountain National Park-but it also has quite a bit on the history of the area and some dandy photos are included as well.
Tipper