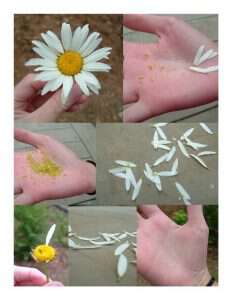 The daisies in my yard are blooming. Such a cheery little flower-whether it's a wild variety or a cultivated one matters not to me. As a skinny little girl I believed the flower could foretell my future. Did the boy I had a crush on like me back? All I had to do was grab a daisy and start pulling petals to find the answer. He did love me! Would we ever have children together? The answer to this important question lie within the yellow center. Once the bajillon little pieces were loose in my hand-I threw them into the air and then counted how many were left behind to find the exact number of my future children.
Did you ever believe in such silliness?
Tipper
Appalachia Through My Eyes – A series of photographs from my life in Southern Appalachia.