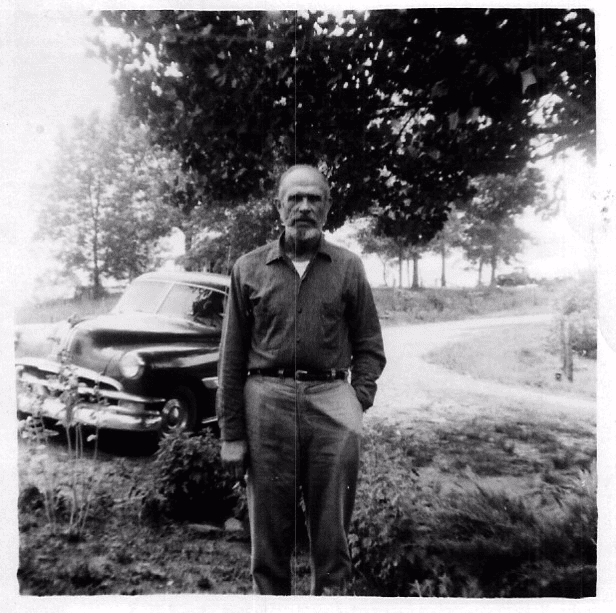 Grandpa Charlie Jenkins
Yesterday I was thinking about my Grandpa Jenkins. I never knew him, he died when Granny was pregnant with me or shortly thereafter. But I've heard lots of stories about him. Pap said back in the days when he drove a truck, Charlie would hop in the big rig and ride along with him on long hauls. Pap said he was a fine man.
In the book These Storied Mountains John Parris discusses old mountain sayings under the piece titled Settin's Cheaper'n Standin'. A few examples Parris gives:
She threw more out the back door than her man could tote in the front (describing a wasteful woman)
As poor as a bear that wintered up in the Balsams
Weddin' without courtin is like vittles without salt
Beauty never made the kettle sing
Never get your horse in a place where you can't turn around (Sigh… seems lately I need to paste this one on my forehead)
I ain't been in his shoes and I can't gauge his footsteps
It's never to late to mend (thank goodness!)
No man stays far from a sweet mouth and a good table (this one sounds like something The Deer Hunter would say)
Where's there's bees there's honey
What can't be cured must be endured (this is now my standard answer to whiners)
Don't miss her no more than a cold draft after the door's shut (I love this one! Maybe it's because I've been sitting by a drafty door lately)
He'd buy a load of cord wood to peddle out in hell if you'd give him till Christmas to pay for it (2nd favorite-and I swear I know exactly who he's describing LOL)
Sit down and rest yourself, settin's cheaper'n standin'
I bet my Grandpa Jenkins said a few of these old sayings and many others that are similar in nature. The sayings above are wonderful descriptive examples of Appalachian language at its best. Now read over the list again and think about the wisdom behind the sayings. Pretty cool uh?
Vibrant descriptive wisdom filled language = Appalachia
Tipper