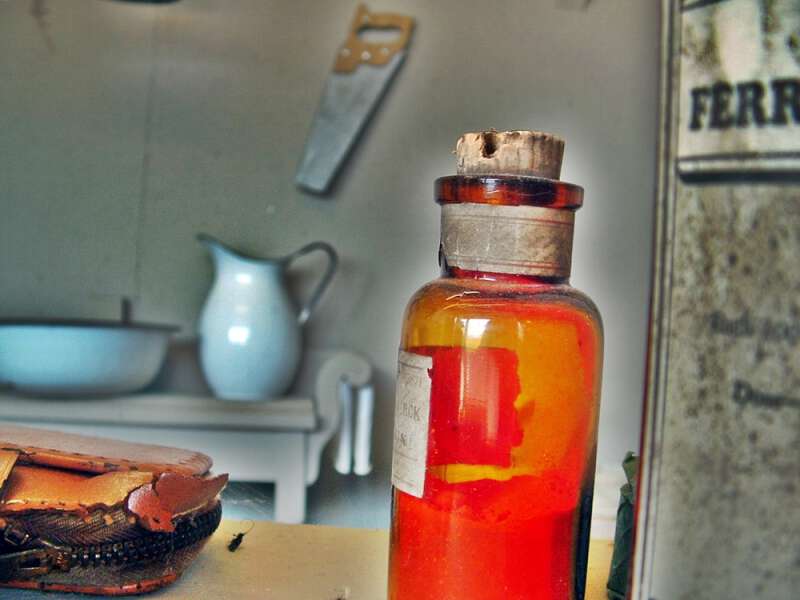 "Thank the good Lord for modern dentistry! When my mom was a little girl she had a relative, Reinhold Hoffman, who had a bunch of sons – 9 or 10.  One of them was away from home studying dentistry. When he would come home to visit he would come out to their farm and set up a chair on the front porch. Just about the whole community would turn out to get their teeth worked on. Mom remembers the drill running until it would get too hot and have to cool off. Lots of teeth were pulled on that porch. No Novocaine, just hang on for dear life! Although the drilling wasn't a pleasant memory, mom fondly remembers the plaster cast teeth models her dentist cousin gave her. Every time a chicken would die she would hold a funeral with her sister and brothers and lay the chicken to rest under a perfect little tooth tombstone.
—Mary Rutherford 2016
---
Over the years I've written a few posts that make me feel thankful for modern dentistry too. Here's a few of them:
---
Here's the link to the video I published last night: Mountain Path.
Tipper
Subscribe for FREE and get a daily dose of Appalachia in your inbox