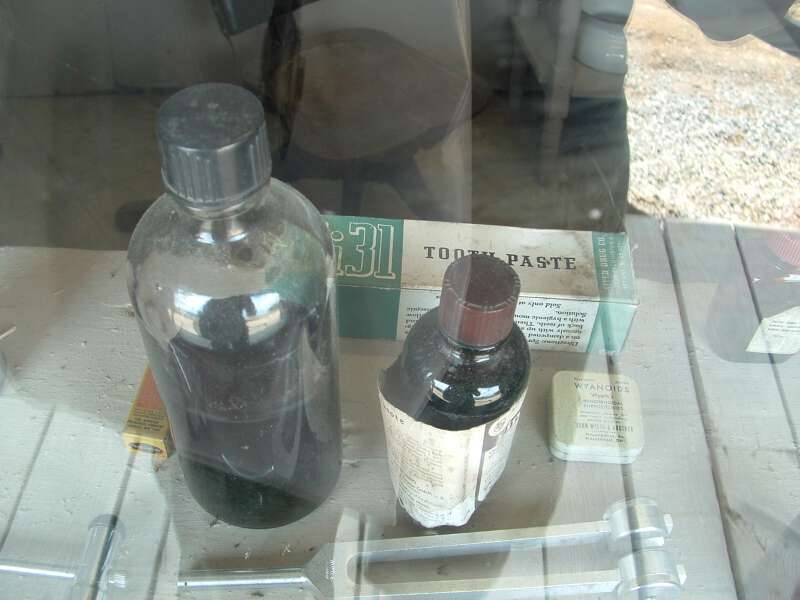 tooth jumper, tooth puller noun An untrained dentist who uses a hammer and a nail to extract or cause a tooth to jump out. Cf tooth dentist.
1961 Seeman Arms of Mt 35 Imagine going to a mountain "tooth-jumper," who armed with hammer and nail and kept a pair of home-forged pliers handy! 1972 Cooper NC Mt Folklore 15 The tooth-puller and the tooth-jumper were known as Tooth Doctors.
Dictionary of Smoky Mountain English
————————
Jumping the tooth involved placing a chisel or other metal object at the base of the hurting tooth, just under the gum line. While holding the chisel in place the tooth jumper took a hammer and gave it a good hard tap. If it was a successful tap, the tooth jumped out of it's hole.
The process of jumping the tooth sounds so horrible it makes you wonder why anyone would even attempt the method. Here's an excerpt on tooth jumping from John Parris in These Storied Mountains:
But them that really knowed how to tooth-jump could pop a tooth out of a feller's head before you could wink an eye. It was just that quick. It had to be. If one lick didn't jump the tooth out it was all-night-ice-'em. For if the tooth didn't come out with that first lick a feller just went plumb crazy and had to be hog tied till the job was finished.
While thinking of pulling or jumping teeth without numbing is hard to fathom-I do know if you had a severe toothache eventually you'd be willing for someone to help you know matter how bad it hurt…at least I would.
Tipper