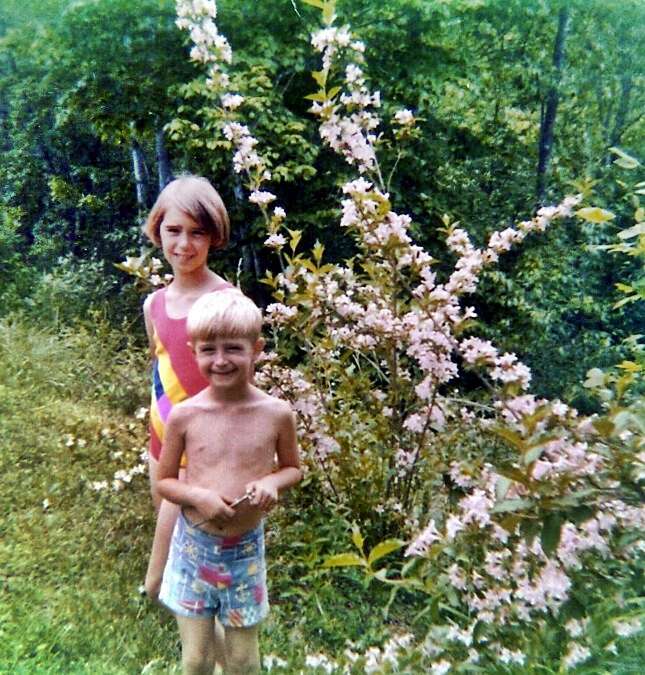 Tipper and Paul – Summer 1970 something
The days have been hot here in Western North Carolina, especially for folks like The Deer Hunter who have to be out in it for most of the day working. The rest of our bunch only has to endure the heat by choice and can run back inside to the cool whenever the notion hits us.
Growing up the summers seemed to stretch ahead for miles and miles. Once school was out Paul and I felt like we had years before we'd be forced back to early morning bus rides, school, homework, and teachers. Now the summers speed by at warp speed. As hot as it's been I've found myself thinking before I know it fall of the year will be here and I'll be getting out the sweaters and coats for us to pull on before heading out for our day.
The Deer Hunter knows the key to withstanding the heat is to keep hydrated. He drinks water by the gallons at work and at home. I try to keep him a jug of Granny's Lemonade in the frig at home so that he can enjoy a cold glass when he gets home of the evening.
Granny didn't make lemonade often, so when she did the day seemed extra special. Paul and I would run around the kitchen hurrahing and clapping for the cold sweet glass that Granny sat on the table for us.
Years ago, when I first decided to make a pitcher of Granny's Lemonade I called her and asked her for the recipe. She said "Lord I don't have a recipe. Just bring some sugar and water to a boil; cut some lemons and put them in your pitcher; pour the sugar water over them; fill the pitcher the rest of the way with water; and let it sit a while."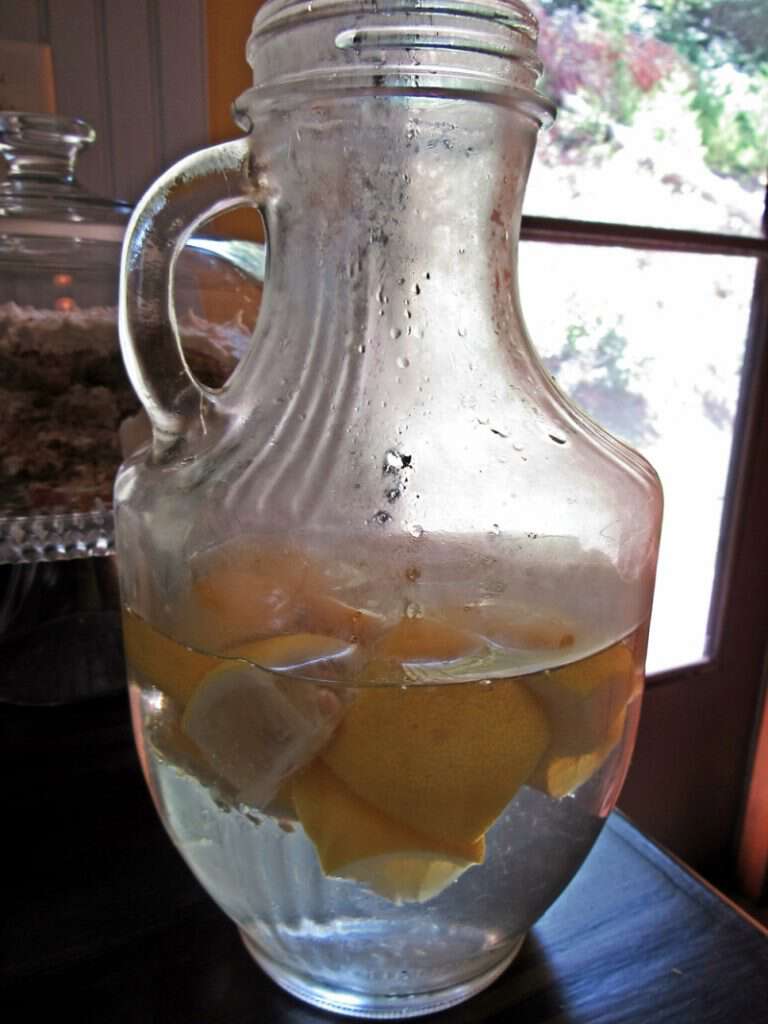 Hot summer days always take me back to bare feet, slamming screen doors, and Granny's Lemonade.
Tipper