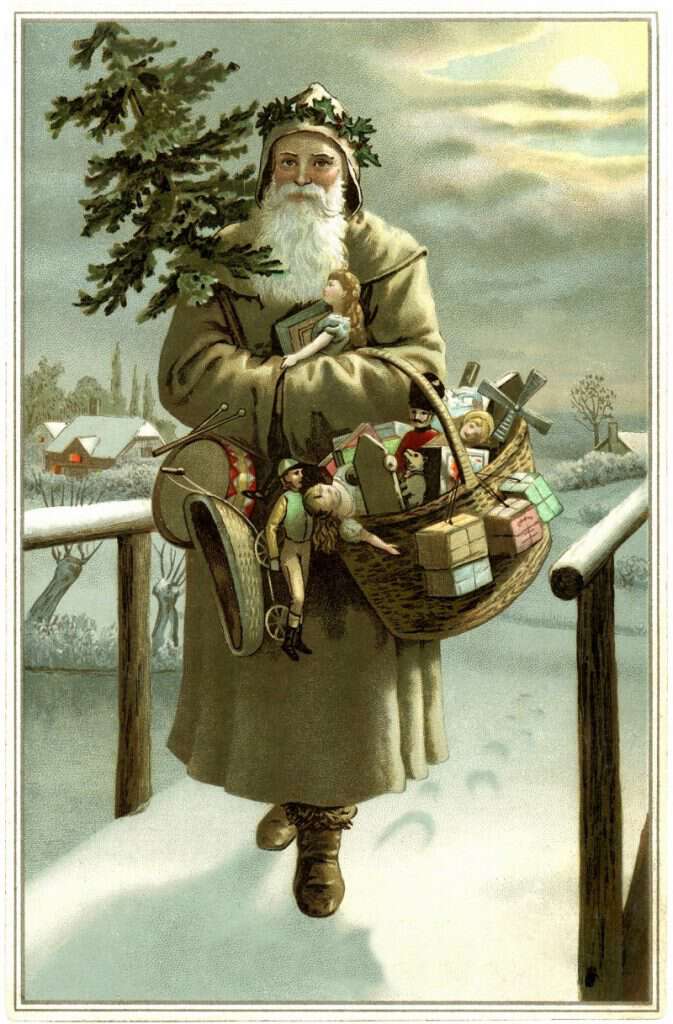 Today is Old Christmas. Last year I shared the definition of Old Christmas from the Dictionary of Smoky Mountain English and I especially enjoyed the comments left on the post from January 6, 2016. I thought I'd share a few of them with you today.
B. Ruth said:
Tipper, I had a friend who had a family up North….I think it was Pennsylvania that celebrated Old Christmas. Since school had already started back after the Christmas 25th holidays…Her family would go to their Grandmothers on or near January 6th. I always thought that she was so lucky that she got to have two Christmases. They celebrated the Epiphany, the night the Kings brought gifts to Jesus.. I remember my Aunt left her tree up until after Old Christmas. I always thought she just did it until all her nieces and nephews could make the visit to her house during the holidays…ha Yes, she left our little presents under the tree until we made it there…Later years, she mailed them if we couldn't make it because of weather over the mountains. "Remember not to lend anything today, if you want or need it returned." My Grandmother always said this during the Christmas holidays, not specifying the January 6th date…I wonder if she was just passing down folklore and couldn't remember the exact date! I have read since that it is said to be true on Old Christmas.
————–
Ron Stephens said:
If memory serves (and I trust it less as time goes by) I did hear Old Christmas spoken of, but rarely, when I was a boy over 50 years ago. But it was not with reference to having a celebration. I think it was about the legends or superstitions regarding it. I am intrigued by why the old Julian calendar should have such a persistent influence in Appalachia. (Assuming that it was unique in that respect.) There must be logical reasons for it. As someone who pokes around in genealogy (as opposed to being a real genealogist). I run into dates before 1752 being noted as "o s." or 'old style'. I think it is fair to say that traditionally Appalachian folks had a different approach to time. Times that mattered were seasons, daylight and dark and time to eat. Hours and minutes were generally un-important. Thoreau in "Walden" remarks how hours and minutes had become of great importance with the coming of the railroad. He said that 'railroad time' had become the latest fashion. We've seen it in our lifetimes. Life tends to move at the speed of communications and transportation. We feel the stress of ever-faster and look back with nostalgia at the simpler times.
————–
Melissa P (misplaced southerner) said:
When I was a little girl, I heard of Old Christmas from my great-aunts and uncles. My parents' generation never talked of it or celebrated it, but we did always leave our decorations up past January 6. My guess is that more than celebrating Old Christmas, is was easier to plan time to take everything down than around the party season.
————–
Barb Wright said:
The Amish celebrate old Christmas. In fact, I went to the Amish bulk food store and the feed store where we shop yesterday, because I knew they would be closed today. I don't know of anyone else that celebrates it. Maybe someone else does? Interesting anyhow!
————–
I had never even heard of Old Christmas before I started the Blind Pig and The Acorn, so I certainly never knew anyone who celebrated the day.
Ron's comment about the measure of time makes me wish all we had to worry about in today's modern world were the seasons, daylight, dark, and when to eat.
Tipper