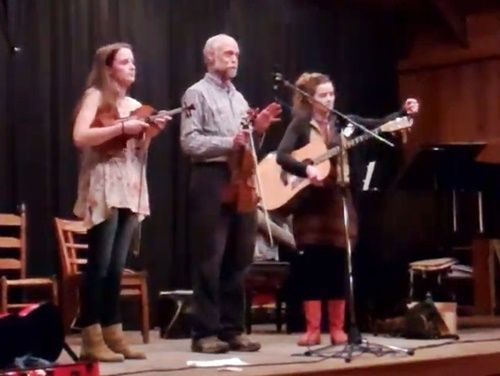 Chitter, David, Chatter at JCCFS
A few months back I shared a post letting you know our dear friend David Kaynor had passed away. As you might imagine since that time there's been a lot of David stories shared among his friends who are spread across the US and beyond.
David's longtime friend Sue Songer put together a wonderful book of his music and more. David knew about the book and was able to assist Sue with a few things before he died. You can learn more about the book by watching this video. A link to purchase the book is in the description of the video.
Once David was diagnosed with ALS he talked with the girls about his looming death at great length. One of the things David wanted was to make sure his instruments went to the girls. Even as I type these words I can't begin to comprehend why he chose to leave his fiddle and guitar to Chatter and Chitter. I mean of course they're my daughters and I think everyone should love them 🙂 But still David had so many friends, colleagues, and students.
After his passing the girls wondered about the instruments but never felt like they should inquire about them so they didn't.
David's longtime friend Becky, who the girls know well, was well aware of his last wishes and once his will had went through the necessary channels she contacted the girls about getting the instruments to them.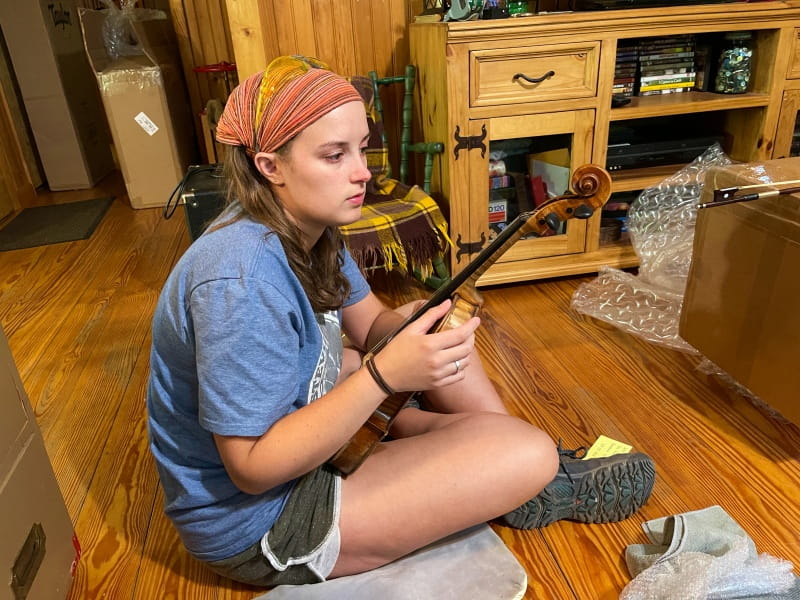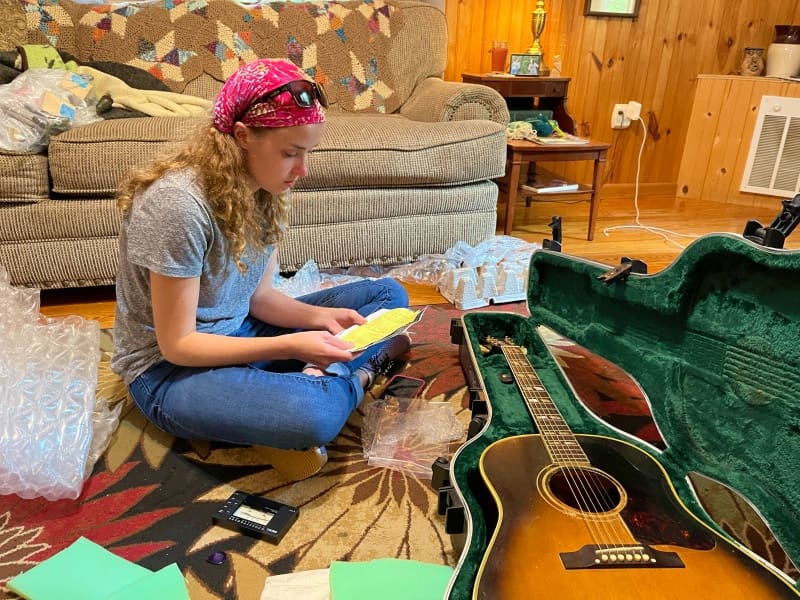 The week the fiddle and guitar arrived the girls were scheduled to do Morningsong at the Folk School. It seemed only fitting that they take David's instruments and use them since he had a great love of the school and spent many happy times playing on Keith House stage—not to mention the Folk School is where the girls first met David so many years ago.
The sound on the video isn't that great because it was streamed live, but I hope you still managed to enjoy hearing the girls play David's generous gifts the first time at a performance.
I want to say something profound about the meaning behind David's gifts; the knowledge the instruments will continue to provide joy and solace to the girls and others; as well as the influence of David's life and music flowing through the girls' music and lives, but I can't seem to wrap my head around all those things.
It will definitely take more studying to fully realize the fullness of David's last wishes.
Tipper
Subscribe for FREE and get a daily dose of Appalachia in your inbox