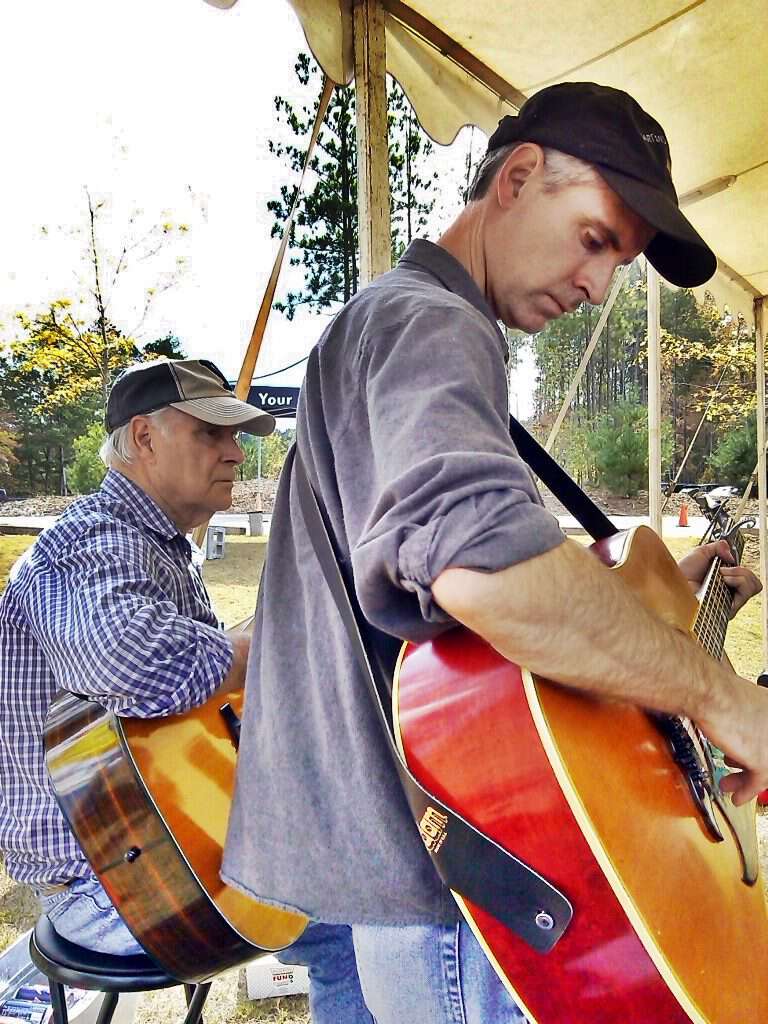 Pap and Paul playing in Gainesville GA
Paul's still working through old music recordings and videos of Pap. He's been uploading some of them to our Youtube channel. Thanks to the great folks at Ridgeline TV we have several complete concerts preserved on dvd from performances at the Historic Union County Courthouse in Blairsville GA.
One of the first times we played at the courthouse without Pap a lady came up and told us she'd give anything to hear Pap harmonize with Paul on the old song Until Then one more time in the courtroom. I think nearly every time they did the song there they received a standing ovation for it. Their harmony certainly did shine on that one.
Until Then was written by Stuart Hamblin. He also wrote It is No Secret. Hamblin was a very interesting man you can read more about his life here.
Here's a video of the song, courtesy of Ridgeline TV.
I took Granny to get her hair done yesterday morning and on the way back she asked me to stop by Pap's grave for her to check on the flowers. As I helped her get out of the car and walk up to the grave she said "Lord I miss you so Jerry and wish I had you back." I said "I know I miss him too, but he was ready to go-you know he was a doer and he was tired of not being able to do; of having to get help for every little thing he needed to take care of." Granny said she knew that was true and she knew he was tired of being in pain all the time. I wish I had thought to remind her of the first line in the song:
My heart can sing when I pause to remember a heartache here is but a stepping stone along the way that's climbing always upward this troubled world is not my final home.
Tipper