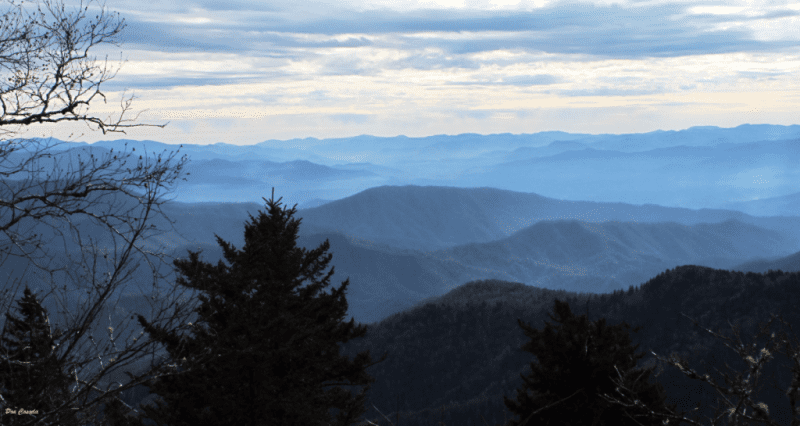 Photo provided by Don Casada
Excerpt from: Land Of The Sky written by Frank Presbrey 1920
Europe may have her Switzerland, the West its The Mountain Roads in Colorado, the Pacific coast may glory in her Sierra Nevada, and British Columbia in her Cascade range, but nowhere on the face of the earth is there a region more picturesquely, more charmingly beautiful than the mountain country of western North Carolina, poetically known as "The Land of the Sky."

It is true there are mountains of greater elevation in each of the localities named, but the greatest canvases in the gallery of art are not the choicest gems, or is the beauty of nature to be measured in geodetic lines. Where the mountain ranges of the West are rugged, barren, and forbidding, those in western North Carolina are robed in deep-hued forests to their highest summits. Where the greater peaks of the Sierra Nevada frown, those of 'The Land of the Sky" smile through banks of rhododendrons and azaleas. Where the valleys of the one are rocky and impassable gorges, in the other they are fern-carpeted forest labyrinths, through which crystal streams tumble merrily along over moss-grown rocks in their race to the open.

Picture in your mind a region where range after range of heavily forested mountains parallel each other like waves of the sea, where interlacing valleys are rich with verdure and flowers, and where silver streams murmur unceasingly.
Tipper
*Source: Excerpt from The Land Of The Sky written by Frank Presbrey 1920 (D. H. Ramsey Library, Special Collections, University of North Carolina at Asheville)