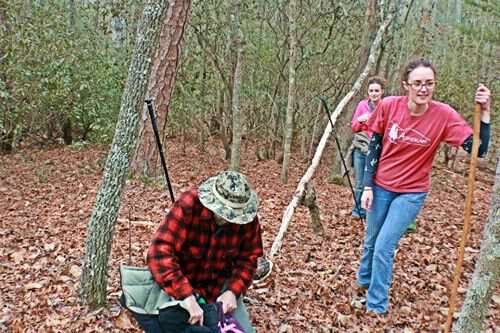 The Deer Hunter and the girls are pretty much healed up and haired over from their recent run in with the flu. Chatter and The Deer Hunter are back at work, leaving only Chitter at home trying to get over the visitor who came after the flu…a sinus infection.
I've heard the old saying healed up and haired over all my life. The Phrase Finder has this to say about it:
"It's natural English. It means, of course, that a wound in a usually furred or hairy part of the skin has healed and that the hair or fur has grown back. I imagine it can be used metaphorically, but I haven't heard any such use."
I've heard the phrase used to describe everything from newly scabbed skinned knees to recovery from gallbladder surgery.
Tipper
Subscribe for FREE and get a daily dose of Appalachia in your inbox