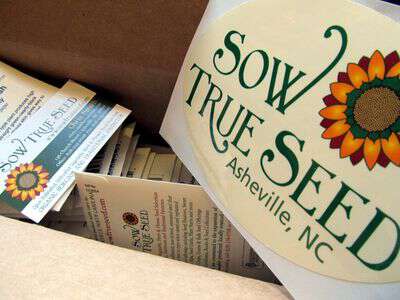 As I told you a few weeks ago, Sow True Seed has once again signed on to sponsor the Blind Pig & the Acorn Garden. I LOVE their seeds so I couldn't be happier!
Some of you may remember, last summer Sow True Seed also donated enough bean seeds for me to deputize Blind Pig & the Acorn @ Large Bean Reporters. This year Sow True Seed has graciously donated extra squash seed so that I can deputize @ Large Squash Reporters. Neat uh?
Think you'd like to be an @ Large Squash Reporter? Well let me tell you about the squash varieties.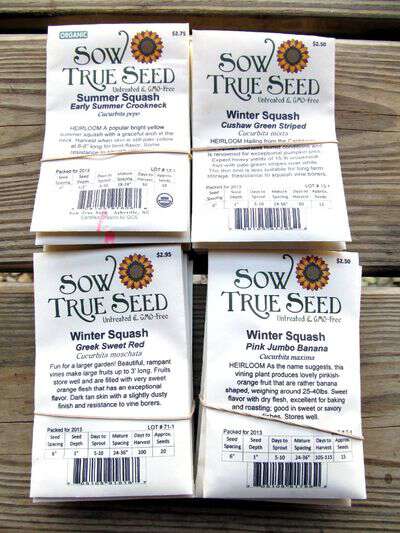 Summer Squash Early Summer Crookneck
Winter Squash Cushaw Green Striped
Winter Squash Greek Sweet Red
Winter Squash Pink Jumbo Banana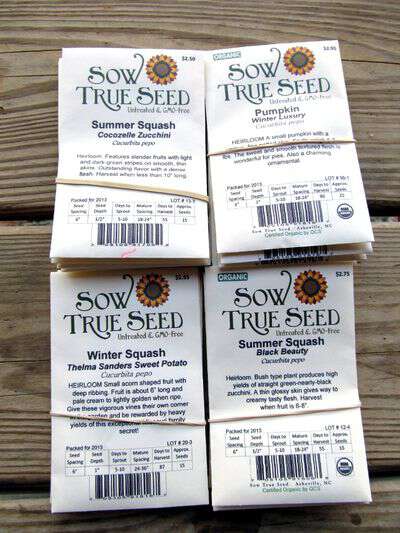 Summer Squash Cocozelle Zucchini
Pumpkin Winter Luxury
Winter Squash Thelma Sanders Sweet Potato
Summer Squash Black Beauty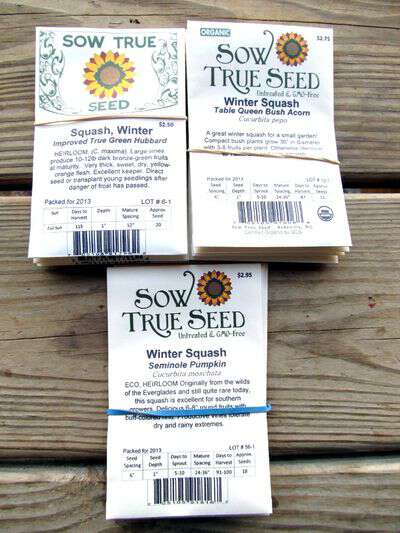 Squash Winter Improved True Green Hubbard
Winter Squash Table Queen Blush Acorn
Winter Squash Seminole Pumpkin
Wow-now that's a lot of squash! I guess by now you're wondering exactly what does being a Blind Pig & the Acorn Squash Reporter @ Large mean. Sow True Seed is always looking for feedback about their seeds. You know things like plant growth, production, and most of all taste.
To be an @ large reporter you simply need to plant the squash seeds and see how they turn out-and of course report back to me so I can share your findings with Sow True Seed. If you can snap a few photos along the way-that would be fantastic too.
If you'd like to be deputized as an @ large squash reporter. Email me your name, your address, and your top 3 choices of squash from the varieties above and I'll send you some seeds! Email me at: [email protected] *This reporting @ large project has closed, but be on the lookout for the next one!
Tipper