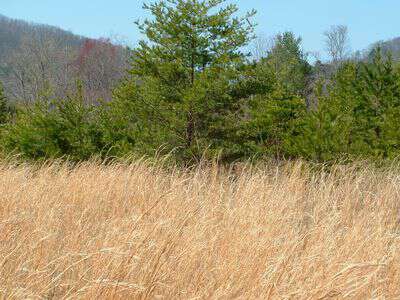 Broomsedge (broom-sage is the way we say it) is making a comeback in my area of Appalachia. Pap said when he was a boy he thought a field of waving broom-sage was one of the prettiest sights he'd ever seen.
As change and development came to the mountains, many of those broom-sage fields were destroyed. But in recent years broom sage has been making an appearance again.
I took the photo above as I sat in my bank's drive-through. Several fields of broom-sage can be seen between my house and the folk school. And I can even see broom-sage shining through the trees across the creek on the ridge where they pushed a logging road in several years ago.
Broom-sage grows in abandoned areas and unused pastures and fields. I have no idea if it is a nuisance to farmers and ranchers…but I totally agree with Pap a field full of swaying broom-sage is a beautiful sight indeed.
Tipper
Appalachia Through My Eyes – A series of photographs from my life in Southern Appalachia.