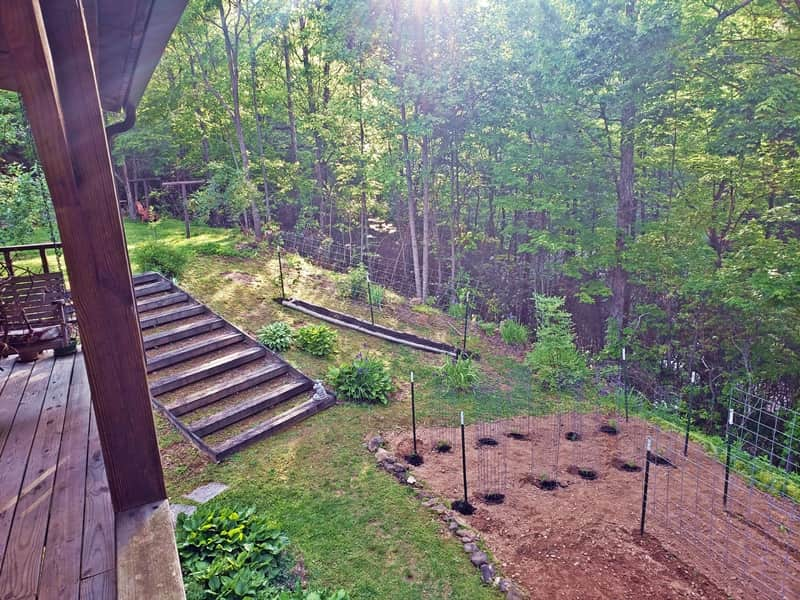 I'm so excited about this year's garden. In spring of the year the garden we plant always thrills me, but somehow this year I am beyond excited. I go to bed thinking about the garden and I wake up think about the garden.
Some of the exuberance comes from the new weird world we live in. I have more time to spend on the garden and the important role it plays in our lives seems to have reached another level.
Certainly the addition of cattle panels to the garden has amped me up. I love the way they look and can't wait to see if they improve our harvest.
I'm trying a few new varieties this year so that's also part of my enthusiasm.
We have three new raspberry plants
Three new blackberry plants
Two new apple trees: Golden Delicious and Wagener
Two new Concord grapevines
I'm trying to grow Edisto 47 melons for the first time and its the first try at growing a melon I found from Sow True Seed called Hearts of Gold
Thanks to Bill Burnett we're trying Chinese Okra for the first time
And the thing I'm most excited about growing for the first time is Malabar Red Stemmed Spinach
I've shared my great love of spinach with you before. My typical lunch is a salad made with spinach and lettuce. The only downside to spinach and lettuce is they are spring plants and quickly fade away as summer's heat comes on. Malabar Red Stemmed Spinach is a hot season plant. The spinach grows on a vine and is supposed to stand up to the sultry heat of summer. I sure hope it does.
If you garden, what are you most excited about growing this year?
Tipper
Subscribe for FREE and get a daily dose of Appalachia in your inbox