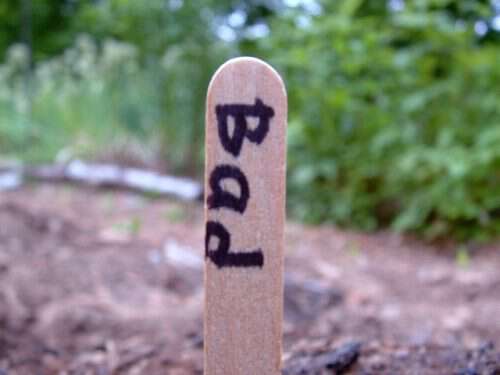 So far I've accomplished my goal of planting by the signs this year-well I've had one minor glitch-but I'm still claiming success.
Just a few miles down the road, my peppers and tomatoes are thriving in a local greenhouse. I planted the seedlings on the 'right day' several weeks ago.
In the garden, my radishes, spinach, and lettuce are coming right along.
The weather we've been having over the past week has made it seem like summer here in the Southern Highlands of Appalachia-making us all want to be outside.
I've waited all winter to finally catch a cold in the spring-I've been pretty miserable for the past few days. But the garden has been calling to me-and the knowledge that I couldn't plant on just any day-has been weighing on my mind as well.
Friday after work, I decided it was time to plant something-and according to my calendar it had to be root crops. I enlisted the Three Indian Princesses to help.
With their help, I managed to plant 2 beds of beets and one full of carrots. I've never planted beets before-but thanks to Hometown Seeds I was able to this year. I made sure the beds were thoroughly tilled-then added mushroom compost as well as some wood compost-the mixture was light, fluffy, and deep-hopefully it'll work.
The glitch I mentioned at the beginning-was 15 cabbage plants Pap gave me. No way would I turn them down-but once I looked at my calendar I knew I couldn't wait 2 weeks to plant them either. Since I planted them on Good Friday-I'm claiming that was going by the signs-if not the Zodiac signs-then the garden folklore passed down in Appalachia-and I'm starting my own piece of folklore-"Always plant cabbage on Good Friday."
Now that I've updated you on my garden-I hope you'll leave me a comment-and tell me how yours is coming along. And if you're an experienced beet grower-I hope you'll tell me I planted them right.
Tipper