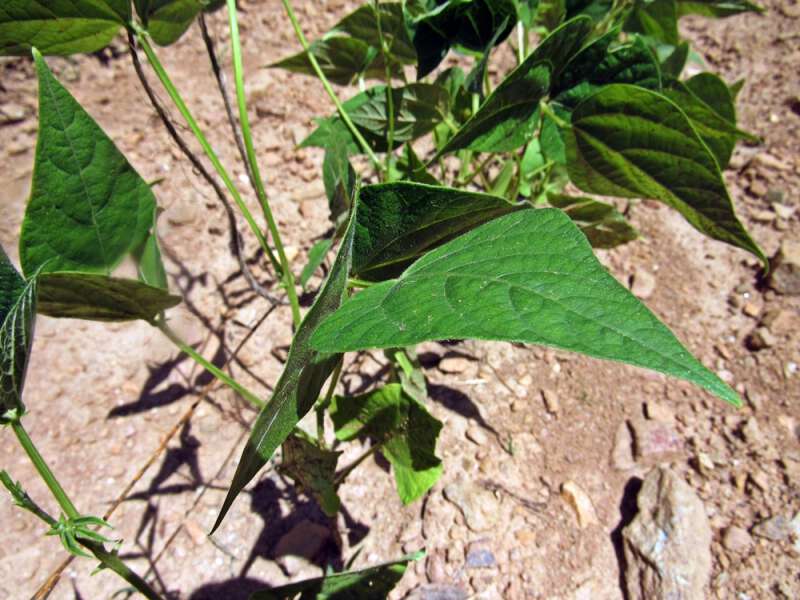 Cornfield beans
Cornfield bean noun A running green bean planted next to a corn plant so that it will climb the cornstalk as it grows.
1968 DARE = a type of bean that is eaten in the pod before being dried. (Brasstown NC) 1973 GSMNP – 57:84 I've knowed the time when we'd have fifteen or twenty bushel of beans, cornfield beans piled up. 1976 Thompson Touching Home 13 = bean that runs up a corn stalk. 1982 Powers and Hannah Cataloochee 199 There was always a pot of cornfield beans with bacon cooking on the stove when the children came in. 1986 Pederson et al. LAGS 11 of 32 (34%) of LAGS speakers using term were from E Tenn. 1995 Montgomery Coll. (Cardwell). 1997 Nelson Country Folklore 118 Cornfield beans had been planted in the cornfield because corn stalks served as a pole for the beans to climb on. In August, the cornfield beans were ready to be picked, and we children helped.
~Dictionary of Smoky Mountain English
————————
Granny loves cornfield beans and tries to grow some every year. We didn't plant any corn at her house this year, so we planted her cornfield beans in rows with string for them to grow on.
Granny said cornfield beans make a big ole bean. A greenbean substantial enough to make an entire meal out of. She gets her cornfield beans from farmer Tim down the road. His seed has been handed down in his family for generations. I wonder, if the 1968 reference above is from his family. Actually I bet it is. And I guess I can add my own information to the definition:
2016 Brasstown NC Wilson = a cornfield bean doesn't always have to grow among the corn but it usually does; the bean is much larger than a white half runner and seems more filling when cooked.
Tipper