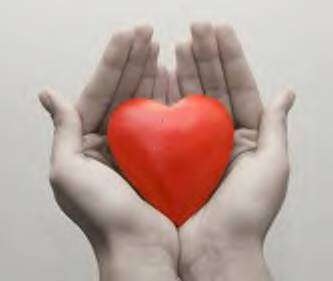 Where did the month of March go? If you figure it out let me know-cause it seems to have went by in a flash for me. Nevertheless it's gone-and it's time to Spread the Love for the month of March.
I'm sending a great big THANK YOU to each one of you who took the time to comment on the Blind Pig during the month of March-you know you made it a better place to visit:
Sandy Carlson, Janet, Paula, Kathleen, Just Jackie, The Texican, Julie at Elisharose, Miss Cindy, Brenda Kay Ledford, Sheila B., Osagebluff Quilter, Terry, GrannyPam, Warren, Lanny, The Fishing Guy, Mary Traveling Hammer, Petra Michelle, David Templeton, Nancy M., Glenda, Nancy Simpson, Fencepost, Rick's Whitetail Woods, Trisha Too, Mary Life In A Cordwood Cabin, My Carolina Kitchen, Farmchick, Paul Saltcreek, Patty Hall, JoLyn, Rachel, Stacey, B. Ruth, CheE, Sallie Covolo, Barbara Gantt, Vicki Lane, Jay Henderson, Michelle, Susie, Ethel, Julie Curtis, Janet Pressley, Eva Nell Mull Wike, Ph.D., Sarah, Wanda, Two Square Meals, Rooney Floyd, Apple, Stacey South Western PA, Dee from Tennessee, Lynn, Elizabeth Thomas,  Steve A in Florence Ky, Pat in East TN, Charles Fletcher, Shirley, Teresa  Clint, Helen G., Jen, Kay Keen, Sandra, Betsy from Tenn, Apple, Greta Koel, JennyJenny, Donna W, JoyceAnn, RazorFamilyFarms.com, Granny Sue, Teresa Maggie Grace Creates, Abbey Jenkins, Jennifer in OR, Georgie, Marion, Sheryl Paul, Carter McEver, Big John, Frances, Dana, Kelli, Elithea, Bob Dalsemer, Amy, G.Jackson, Catherine Seiberling Pond, Miss FiFi, alady's life, George, Will Dixon, Elizabeth Westmark, Bobby C, The Joy Of Christina, Janie Husband, Chimney Liner, Tammy, Flowers, Kim Roach, Amy's Creative Side, Kat, Rinkly Rimes, Hariharan, and Carolyn Knutter.
Who's the lucky commenter this month and what do they win?
Why it's Elizabeth Westmark and she wins a garden journal! Don't forget to click on one of those orange names above and go for a visit-I know you'll be glad you did.
Happy Easter!
Tipper