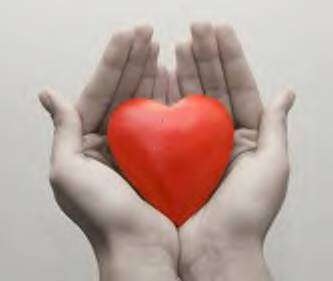 It's that time again-time to Spread the Love to the Acorns! I thank each one of you who left a comment (or comments) on the Blind Pig & The Acorn during the month of April. I truly appreciate each comment. Each comment makes the Blind Pig a better place to visit.
Granny Sue,  Sandy Carlson, Rick M., Coach Daley, Louise, Farmchick, Cathy, Becky, wkf, Janet, Mary's Writing Nook, Renna, Paula, JoLyn, Kathleen, Amy, Carolyn A., Just Jackie, The Texican, Julie at Elisharose, Miss Cindy, Mary , Dejoni, TennZen, Applie, Brenda Kay Ledford, Apple, Sheila Bergeron, Mark, Osagebluff Quilter, Dee from Tennessee, Marlene, Ana, Kim Campbell, Terry, Matthew Burns, GrannyPam, Susan, Teresa, Vera, Warren, Threecollie, Helen G., Lanny, Stacey, The Fishing Guy, Kristi, Mary Traveling Hammer, Petra Michelle, Egghead, SolsticeDreamer, Lisa, David Templeton, Jennifer in OR, Noble Pig, Finnishwahine, Brit, Brenda S 'Okie in Colorado', Dana, Teresa Atkinson, Twosquaremeals, Jenny-Jenny, Greta Koehl, Mary Life In a Cordwood Cabin, Tracy, Tammy, Farmchick Paula, Nancy M., Julie Curtis, The Appalachinist, Kate, Kerrie Kerns, Yolanda, Lisa, Annie, Rhonda, GA Farm Woman Pam, Beth W, sa1_ky, Glenda, Ebet, Lori Wyant, Meredith , Shelby, MikeOnHisBike, Linda, Keith Jones, Malcolm, Phill, Pam, Montu, Em, Sallie Covolo, Joan J, Janet Starks, Leslie, Paul, Jim Anderson, Elizabeth Thomas, Liz, Amanda, Rebel, Diane Crafty Passions, Mandy, Judith Richards Shubert, and Nancy Simpson.
April's Spread the Love winner is… Lanny and she wins…
A hanging tomato garden! Recently a few of these baskets came my way-and I wanted to share the bounty. Don't have a clue if they'll work-but if anyone can figure it out-it'd be Lanny-so I'm glad she won!
Don't forget to click on one of this month's commenters and go for a visit-I know you'll be glad you did!
Tipper