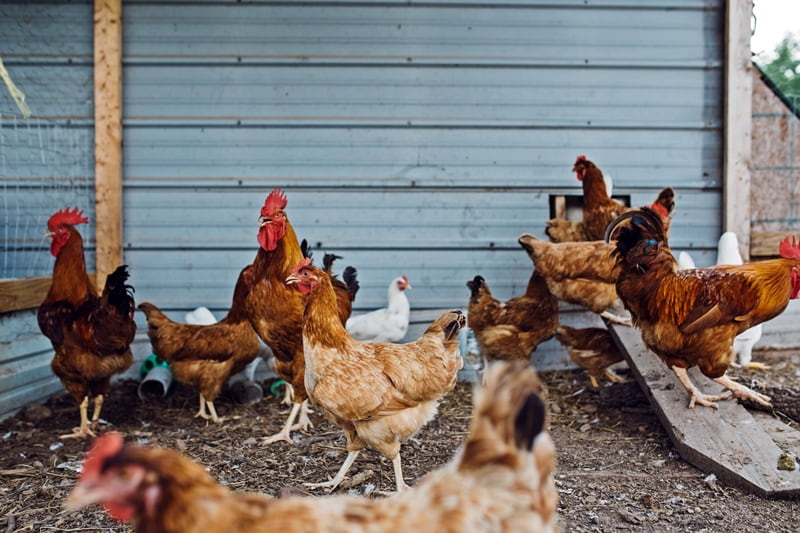 "When I was growing up on Wiggins Creek we raised chickens for hatching eggs. After a flock was a couple of years old and production had slowed significantly, someone would come at night with a truckload of crates and in two hours or so a houseful of clucks became eerie silence. I said two hours. It took the first hour for three men to catch 1999 chickens and the last hour for those three plus Daddy and a bunch of us kids to catch the last one.
Chickens, when frightened tend to huddle together and even pile up atop each other. If you herd them all in one corner you can put them in crates as fast as you can pick them up. In fact if you don't hurry they will smother and die. Even two chickens will try to huddle in the corner. Unless you can catch the last two together, you will eventually get down to one bird and she will make a break for it. Even trained professional chicken catchers have a hard time with the last one. Most times they just ignored her and went on to wherever those feather shedding trucks go.
One time those professional catchers arrived a little wobbly and smelling like they had fortified themselves with something intended for muscular aches and pains. But they performed well and soon the flock was crated, except for one hen. They chased her all over the hen house, then everybody chased her all over the hen house and still she eluded her captors.
The flock was on the floor of the chicken house but Daddy had built hutches for the hens to fly up to deposit their eggs. The hutches were on legs and stood a couple of feet off the floor. This one lone hen who managed to evade all seven of us finally decided to make her last stand under one of these hutches. Mistake! One of the tipsy trio took a running dive like a linebacker going for a fumbled football, slid all the way under that hutch, out the other side and came up with a recovery. And then there were none!"
—Ed Ammons 2015
—-
Tipper
Subscribe for FREE and get a daily dose of Appalachia in your inbox