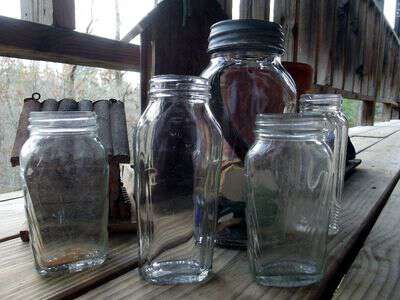 Miss Cindy knows well my love for old bottles and canning jars. So she keeps an eye out for both as she goes about her way.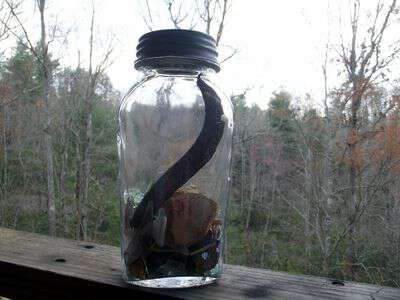 Last summer she scooped up this jar at a yardsale.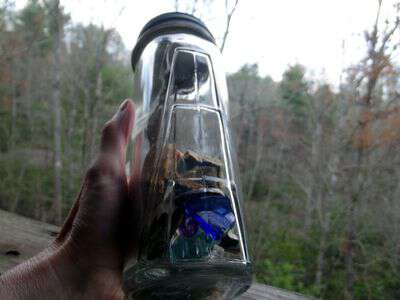 Its a little taller than a regular size canning jar-and as you can see it is threaded like one-you can also see the design along the side. I had never seen one like this-till Miss Cindy gave it to me. My first thought was that it was like a flattened canning jar-since it isn't round.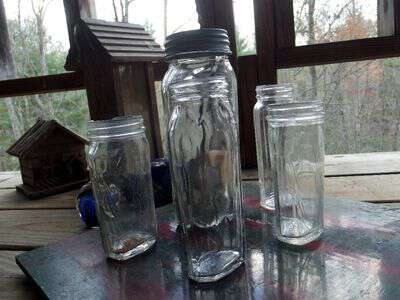 I loved the tall jar-but once I had added it to my ever expanding collection I didn't give it any more thought. Until a few weeks ago, when me and the girls went dump digging and found 4 more like it-except they are smaller as you can see in the photo.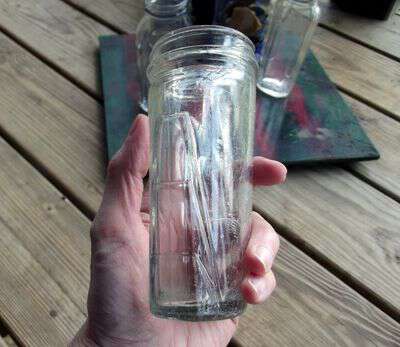 2 of the smaller jars have the same design along the side as the larger one.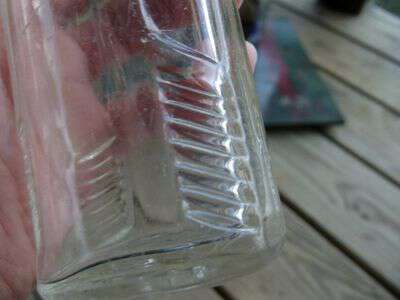 One had this design along each side-almost looks like notches have been cut out of the glass;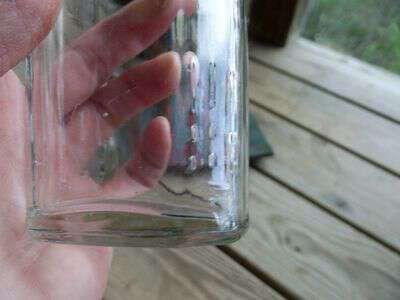 and the other had this design-sorta a line of 3 dashes.
The bottom of the largest one-the one that came from Miss Cindy has this: DES PAT-0-86565-then below that is a mark with 7 on the left of it; 6 on the right of it; and 8 below it.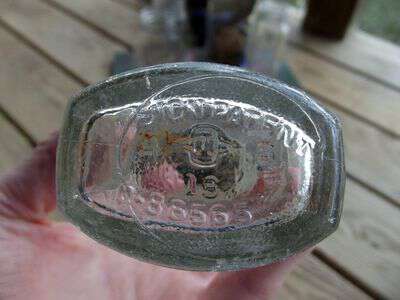 The 2 smaller ones-that have the same design of the larger one-look like this photo.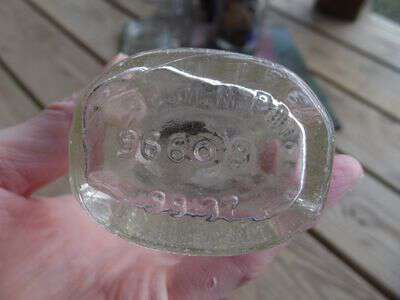 The one with the cut out notch design bottom looks like this.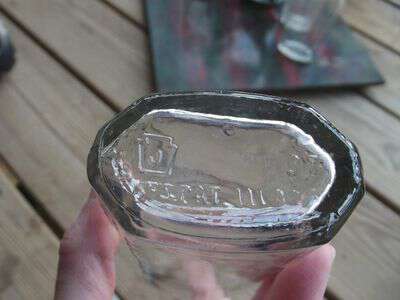 The bottom of the one with the series of dashes looks like this.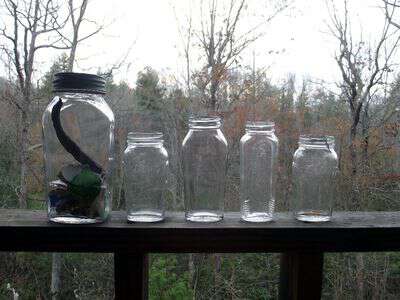 So can you help me-do you know what came in the jars?
Come back in a day or so and I'll take you along on our trip so you can see what else we found that day.
Tipper