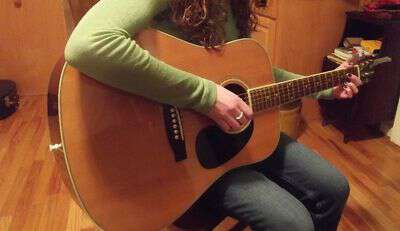 Ever since Chatter got her new Blueridge Guitar for Christmas, Pap and Paul have been getting her to step up and do more of the picking.
They've been doing the old Hugh X Lewis song Tomorrow's Just Another Day To Cry for years. But recently Chatter has been picking the intro and the lead in to the breaks. I think she's doing pretty good, see if you don't agree. Paul and Pap's harmony ain't bad either.
Hope you enjoyed the tune. If you want to find out more about Hugh X Lewis and his music-go here.
Tipper