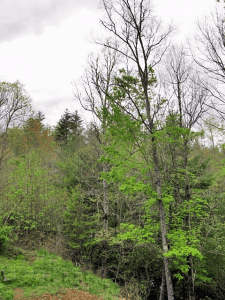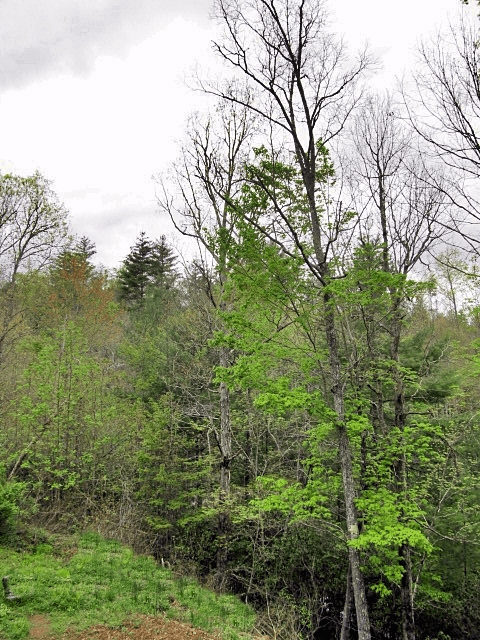 This is the view from my favorite sitting spot on our front porch. Summer has arrived in Appalachia. I see green wherever my eyes look, my world is hot, I hear birds tweeting, bugs bugging, and bees buzzing.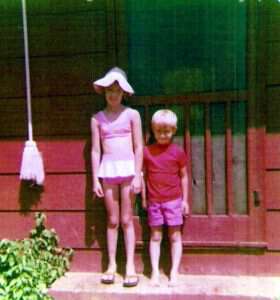 Tipper and Paul – Summer 1970s 
I'm not sure what it is about summer, but it always takes me back to childhood and makes me feel like I'm a skinny barefoot girl again. Summer in Appalachia is magical. During the summer it's as if the outdoors beckon you like a seducing siren. The land simply comes to life. I'm sure others feel the same calling the same awakening in other parts of the country, but I can only speak of what I know and summer in Appalachia is something I know.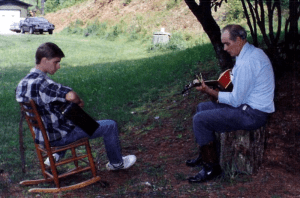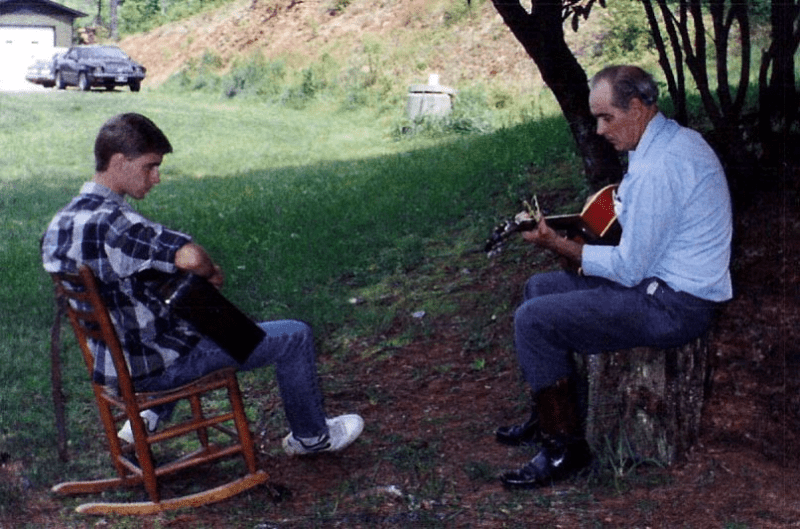 Paul and Pap 
The word summer makes me think of- barefeet, slamming screendoors, being sent to the garden for something, sending someone to the garden for something, katydids, lightning bugs, warm tomatoes, canning jars, hard work, swimming, sunning, watermelons, blackberries, flip flops, cotton night gowns, warm dirt, baseball, sun kissed faces, corn on the cob, fried squash, fresh cucumbers, guitar picking on the porch, clotheslines, honey bees, orange day lilies, and red hot pokers.
For this week's Pickin' & Grinnin' In The Kitchen Spot- Bury Me Under The Weeping Willow Tree. The first song The Carter Family ever recorded-in 1927. Even though the old bluegrass standard is about an unfaithful lover-somehow it shouts summer time to me.
Hope you enjoyed one of my favorite summer time songs. What does summer make you think of? Is there a song that shouts summer to you?
Tipper