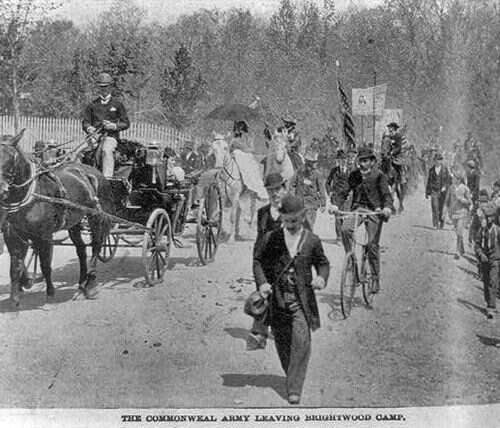 By Frank Leslie's magazine – Library of Congress, Public Domain
A few years back Pam Moore told me about a saying I had never heard. Recently I heard someone else use the saying.
Pam also explained the meaning behind the saying, here's what she said:
"My mom would always say that we had "enough food to feed Cox's army". I asked her who Cox was and she said she didn't know, it was just something that her parents said. I did some research and found out that there were two Coxs. During the Depression, in 1932, a priest named Cox led a march on Washington, DC consisting of unemployed men from Pennsylvania. In 1894, another depression year, Jacob Coxey led a protest march into Washington, DC to ask that jobs be created. I thought it was interesting that there were two "Cox's armies".
Tipper
Subscribe for FREE and get a daily dose of Appalachia in your inbox