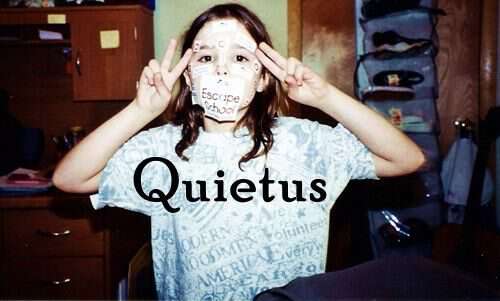 Chatter and Chitter often needed a quietus put on them when they were little.
Looks like Chatter put a quietus on herself the day of this photo.
quietus noun A hush, a state of calm or quiet, as in the early morning or after a rain; something that brings calm or death, or that causes action to cease (esp in phrs put a quietus on, put the quietus on).
1931 Professor Learns Of course he says reckon, and right smart, and you all and quietus, and pizen, and yon-side. 1939 WPA Guide NC 98 = the calm that comes to some living thing after death, used in pity by an old woman about a wild animal killed by the dogs. 1998 Montgomery Coll. Jim put the quietus on the loud mouth (Brown); He put a quietus on the congregation when he come in, you kids better quieten down or I'll put a quietus on you (Cardwell); He sure put the quietus on him in a hurry (Jones); = a calmness with no time restrictions and not always associated with rain, I know the term in expressions such as "Although the boys had been arguing all day, their father put a quietus on them when the came home from work" (Ledford); = used by a parent to threaten a spanking, "I'll put the quietus on you if you don't settle down" (Norris); = to put a stop to, as in "He put a quietus to that lawsuit" (Oliver).
Dictionary of Smoky Mountain English
A few weeks back a friend's husband asked me if I had ever blogged about putting a quietus on someone. I said yes and I've even videoed Chitter using the word.
View this post on Instagram
Funny the man who asked about the word has the last name of Ledford and a Ledford was used as documentation in the dictionary entry.
Have you ever had to put the quietus on someone?
Tipper
Subscribe for FREE and get a daily dose of Appalachia in your inbox