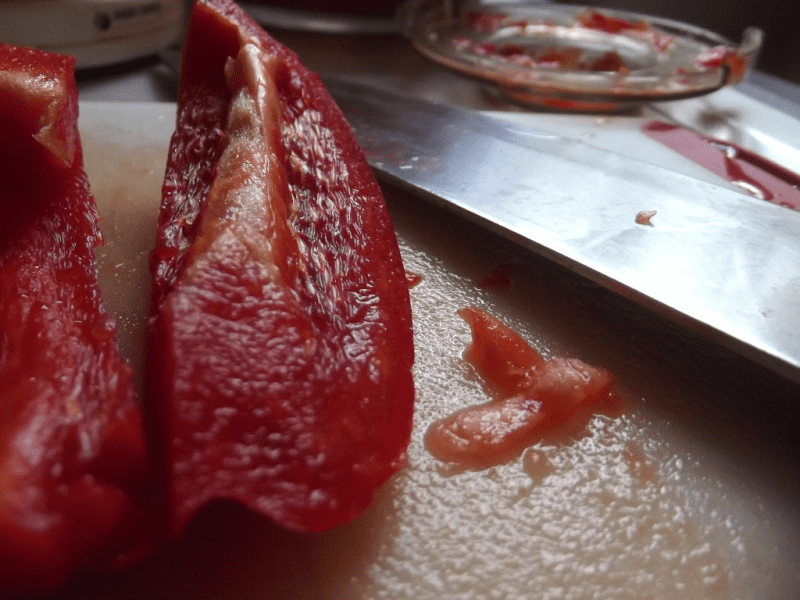 One of the best recipes I picked up from the Mountain Flavors cooking class I co-taught back in the Spring was the John C. Campbell Folk School's very own Red Pepper Jam. The original recipe is in the 1971 cookbook, Favorite Recipes of the John C. Campbell Folk School. It may be in more recent cookbooks published by the folk school as well.
Nanette, my co-teacher, changed up the recipe slightly from the original-she increased the amount of peppers and left the rest of the ingredients the same. The original recipe called for a bottle of Certo-which is what we used in class-however it didn't seem to jell the mixture enough. So I made the change from using a bottle of Certo-to a box of Sure Jell. We decided the make up of Certo may have changed since the cookbook was published in 1971.
Red Pepper Jam
4 cups sweet red peppers-chopped fine (I used a food processor)
1 teaspoon salt
5 cups sugar
1 cup apple cider vinegar
1 package of sure jell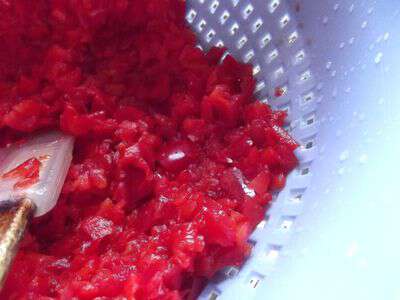 Add salt to chopped peppers and allow to sit for at least 2 hours-then drain well.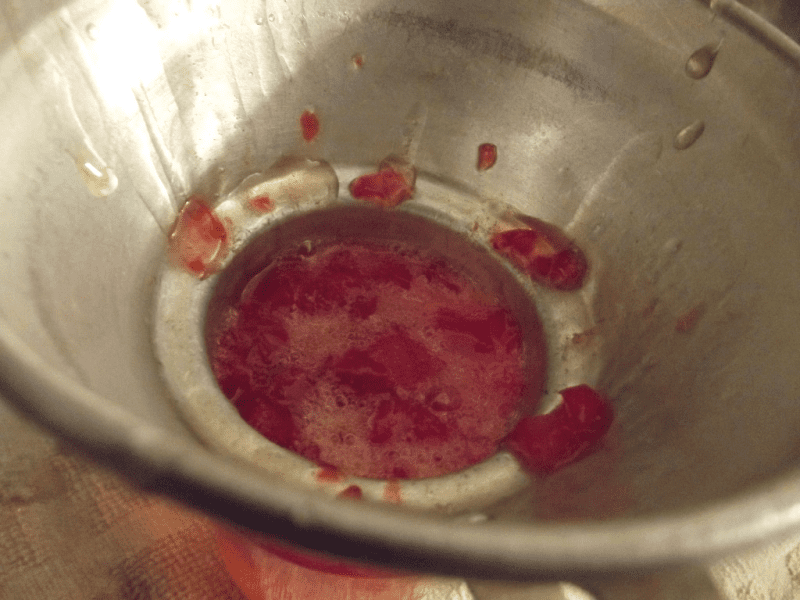 Put drained peppers in a large pot-add vinegar. (Can you see the angel and the tree in my vinegar? I didn't notice them until I uploaded the photos-sweet!)
Stir pectin (sure jell) into mixture and bring it to a full rolling boil-boil for one minute.
Stir in sugar and bring mixture back to a full rolling boil-boil for 1 minute.
Ladle hot pepper jam into sterilized jars and seal.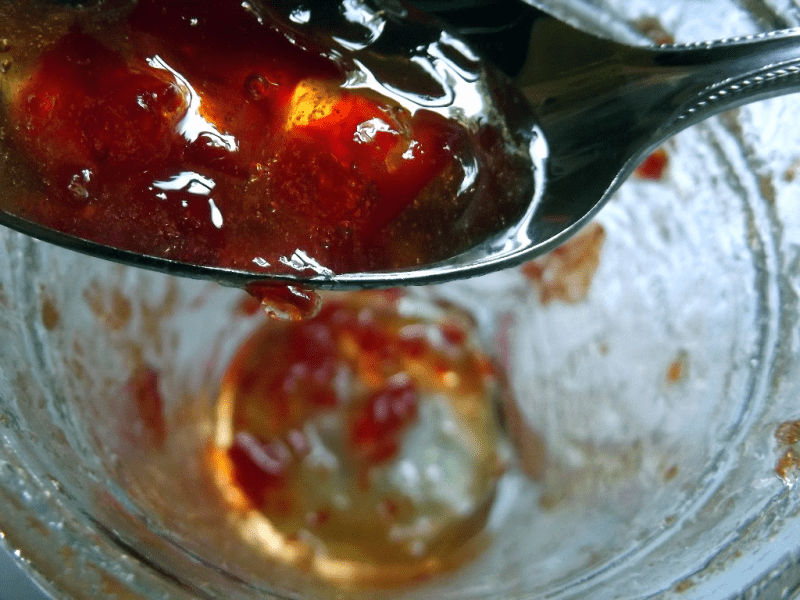 You cannot believe how good this red pepper jam is-it is beyond good! The only problem with it-as you can see by the empty jar-is we're eating it way too fast for it to last through the winter.
Tipper