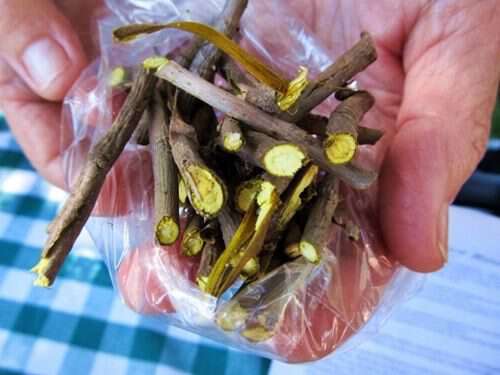 Yellow root
When Granny was a girl getting wood was a never ending chore. Her brothers had an old wheelbarrow they'd fill with wood. To make it easier to carry into the house they'd rigged up a ramp out of old planks so that if they got a good run and go, along with a little help, they could push the wood all the way to the door of the house.
One day the younger kids were running around playing in the yard when Granny's brother, George, was bringing in wood. As he started towards the handmade ramp he yelled for someone to help push. Granny was the littlest, but she came running to help. Just as she grabbed a hold of the side of the wheelbarrow George said he didn't need her to help. Somehow in the process Granny fell and busted her head open.
Granny said she remembered the pain of the cut and the blood, but mostly she remembered her mother Gazzie going to the creek for yellow root.
Gazzie soaked a piece of cloth in water steeped with yellow root.
Granny said "Mother made the prettiest yellow scarf to tie up my head. That's what I remember most."
Tipper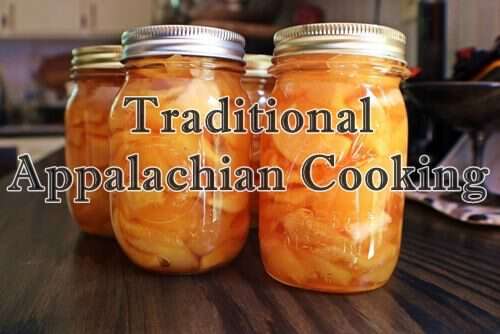 Come cook with me!
MOUNTAIN FLAVORS – TRADITIONAL APPALACHIAN COOKING
Location: John C. Campbell Folk School – Brasstown, NC
Date: Sunday, June 23 – Saturday, June 29, 2019
Instructors: Carolyn Anderson, Tipper Pressley
Experience the traditional Appalachian method of cooking, putting up, and preserving the bounty from nature's garden. Receive hands-on training to make and process a variety of jellies, jams, and pickles for winter eating. You'll also learn the importance of dessert in Appalachian culture and discover how to easily make the fanciest of traditional cakes. Completing this week of cultural foods, a day of bread making will produce biscuits and cornbread. All levels welcome.
Along with all that goodness Carolyn and I have planned a couple of field trips to allow students to see how local folks produce food for their families. The Folk School offers scholarships you can go here to find out more about them. For the rest of the class details go here.
Subscribe for FREE and get a daily dose of Appalachia in your inbox