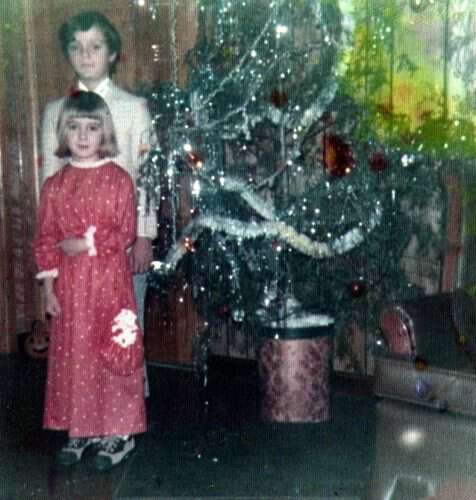 Steve and Tipper 
Go Tell It On The Mountain is one of my favorite Christmas songs. As a child I had a Christmas record with the song on it. I'd play Go Tell It On The Mountain over and over on my Holly Hobby Record Player during the Christmas Season. The song has an unusually powerful feel to it.
Chitter and Chatter sang Go Tell It On The Mountain in a Christmas Play last year-and are singing it again in a play this year.
I discovered Go Tell It On The Mountain is an old African American Spiritual. After learning where the song originated-I can see why there is such power and emotion in the song-the words and melody are straight out of a slave's life. A few other details about Go Tell It On The Mountain:
The song was discovered by John Wesley Work-who is thought to be the first African American collector of Black Folk songs
Few African American Spirituals were written about Christmas-this one being the most famous
The song was first performed on a national scale by the Fisk Jubilee Singers in the 1880s
In 1909 the song was first published in the book Religious Folk Songs of the Negro as Sung on the Plantations 
Amazing how the old spirituals survived the passage of time. The songs were truly spread by word of mouth- it was very rare for a slave to read or write. My all time favorite Negro Spiritual is Jesus Won't You Stop By Here. Pap sings it-truly a song with such despair, hope, and longing-if you hear it you'll never forget it.
For this week's Pickin' & Grinnin' In The Kitchen Spot we have the same guitar, a different picker, a different kitchen and different singers. Chitter, Chatter, and Uncle Henry performing Go Tell It On The Mountain.
Hope you enjoyed the song and the history!
Tipper