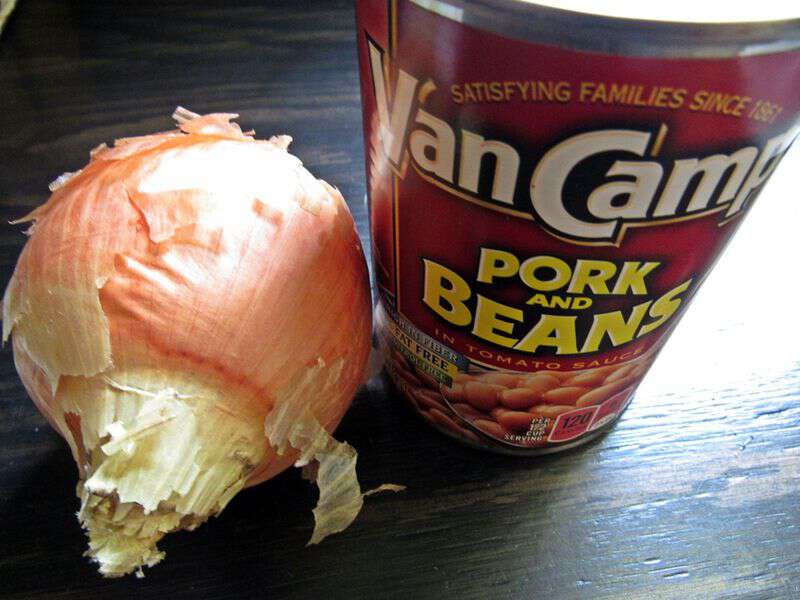 Mountain beans is one of my favorite things to eat when we visit Papaw and Nana. Papaw usually fixes mountain beans when he has a fish fry. His hush puppies are so good!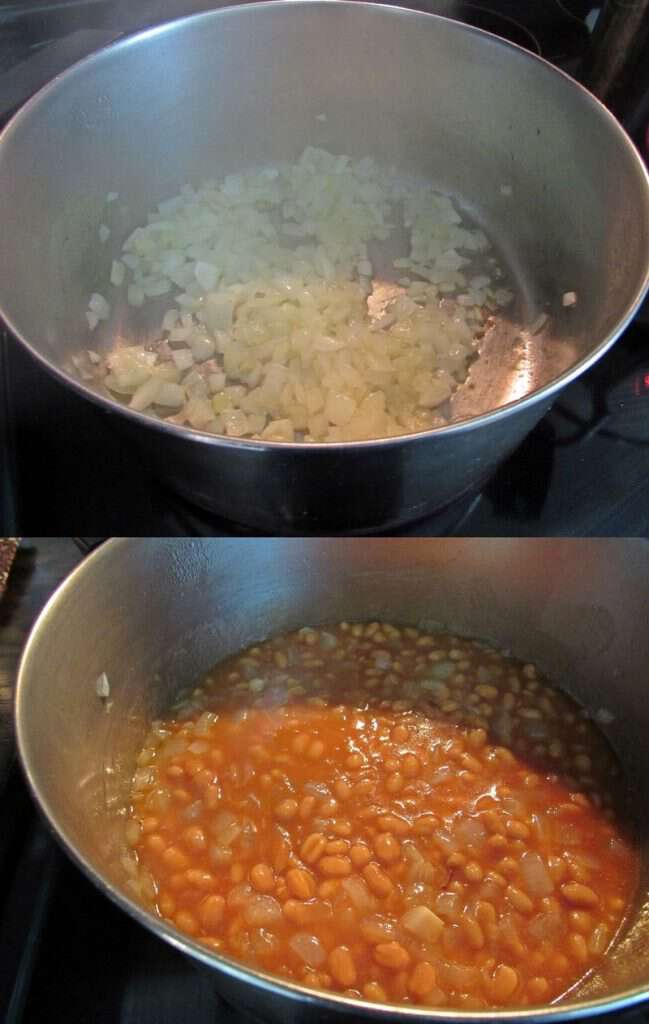 The recipe couldn't be easier. Cook 3/4 of a medium onion chopped fine in a little oil till it starts to turn brown-then add a can of pork n beans and stir until the beans are heated.
One can of beans wouldn't feed my bunch so I use more onion along with two cans of pork n beans.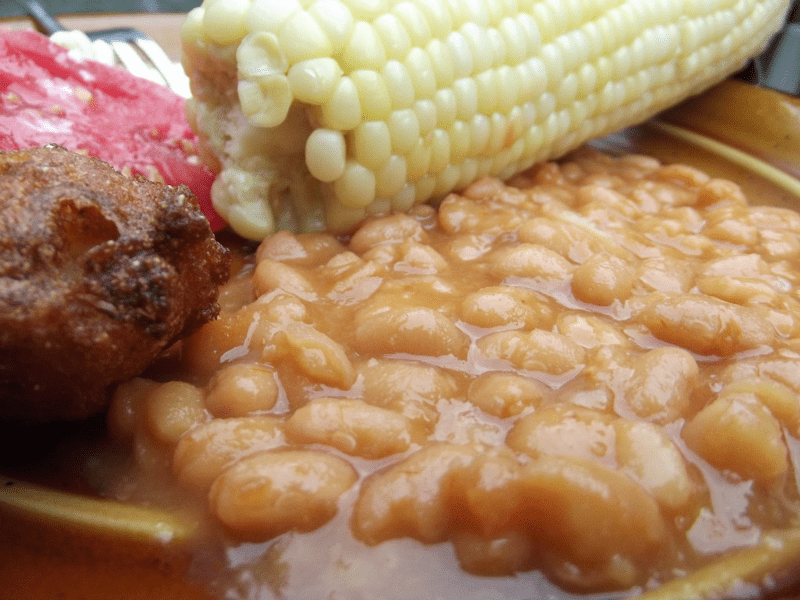 The Deer Hunter said when he was little, Papaw often took him camping in the middle prong area of Haywood County NC. Papaw cooked the beans with onions while they camped because it was an easy thing to fix. Since they were indeed in the mountains-he started calling them mountain beans.
Tipper