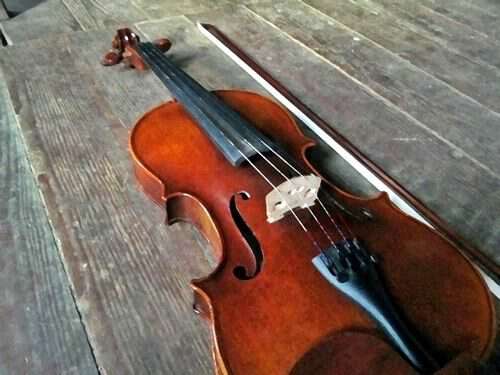 "Louisa said she liked the singing, and Lee Buck told her that that night he would fiddle for her. When they were home Rie showed her the fiddle, kept in the back room hung carefully on two nails. It was of dark red cedar wood, whittled and shaped and smoothed by hand. "Pop made hit," Rie told her proudly, and Louisa marveled at the man's patience and cunning to do such work with the tools he had. She thought of gates that needed hinges, and leaky outhouses, and steps with missing teeth, and the owner of such things made a fiddle and played it in all probability when there was work to do. Was he a shiftless and a no-good, or was he merely wise and brave, doing the things he wanted to do because the doing of them gave him more pleasure than firm gates and solid steps could give."
Mountain Path – Harriette Simpson Arnow
—-
I was reminded of the quote above last week when my long to-do list left me in a bad mood. I wanted to clean the house like I do every week, I wanted to do a bunch of chores outside while the weather was pretty, and I needed to continue working on the blog pictures that broke during my website move.
Once I realized the weekend wasn't long enough to accomplish everything on my list I felt frustrated beyond reason.
After a few minutes of stomping around the yard quarreling to myself I realized: I've cleaned my house pretty much every week for the last 20 years so if I miss a week of cleaning it'll probably be alright.
Lee Buck may have had a rickety gate and steps with missing treads, but he was smarter than I am by a country mile.
Tipper
Subscribe for FREE and get a daily dose of Appalachia in your inbox