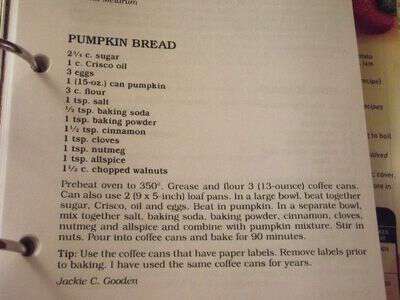 Granny makes the best pumpkin bread ever.
She uses this recipe-but makes a few slight changes to it. The first change-instead of buying a can of pumpkin she uses the pumpkin she put up in the freezer.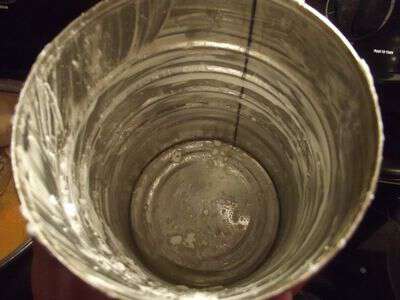 Granny loves the novelty of using coffee cans to bake the bread in. You need 3 13oz. metal coffee cans, but you can use 2 loaf pans if you're not into novelty. (Update: A Blind Pig reader sent me an email-advising me to be very cautious when thinking of using coffee cans due to the possibility of lead contamination.)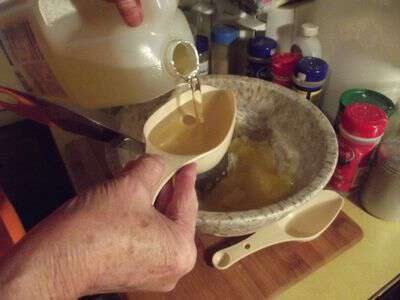 Grease and flour your cans-or loaf pans and preheat oven to 350 degrees.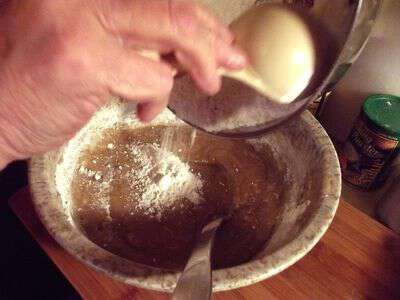 In a large bowl-mix together 2 3/4 cups sugar; 3 eggs; and 1 cup vegetable oil.

In a separate bowl mix together: 3 cups of plain flour (all purpose)*, 1 teaspoon of salt, 1/2 teaspoon of sodie (baking soda), 1 teaspoon of baking powder, 1 1/2 teaspoon of cinnamon, 1 teaspoon of cloves, 1 teaspoon of nutmeg, and 1 teaspoon of allspice.
*Any time Granny makes a dense bread or cake-she replaces one cup of all purpose flour with one cup of self-rising. Granny said her sister, Faye, taught her the trick to give breads and cakes a little more lightness.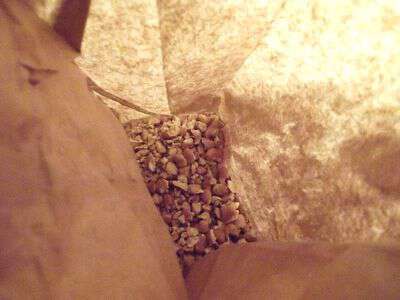 According to the recipe-you're supposed to add the 15ozs of pumpkin to the sugar mixture before you add the dry ingredients-but Granny got to telling me about how Aunt Faye was famous for her pound cakes and forgot. So she added it after the flour/leavening/spices had been added to the sugar mixture. Granny pulled out her mixer and gave it all a good spin-till it was thoroughly combined.
The recipe calls for 1 1/2 cups chopped walnuts-Granny makes sure to use Black Walnuts-but I'm sure Pecans or even English Walnuts would be good in the bread too.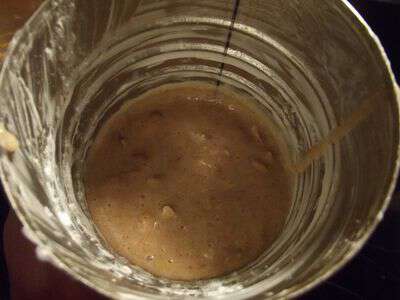 After Granny stirs in the black walnuts she pours the mixture into the cans.
Granny's always thinking of her kids and grandkids-so she uses the 3 coffee cans-and 1 loaf pan. The size of the bread is smaller-but she has enough loaves to share with each of us-and still have one for her and Pap. Yep-Granny's nice like that.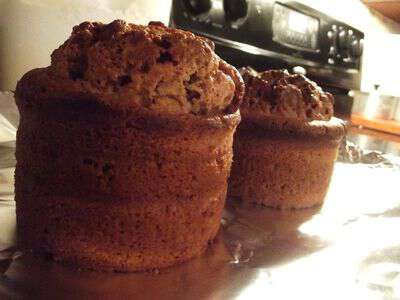 The bread bakes for 90 minutes at 350 degrees. It seemed like an awful long time to me-but Granny's turned out perfect as usual. Just in case-if you make the recipe-keep a close check on your bread.
The bread baked in the coffee cans comes out looking like giant muffins-very pretty-but more important very tasty! Granny's Pumpkin Bread is like taking a bite of Fall. If you try the bread-let me know how you like it.
Tipper