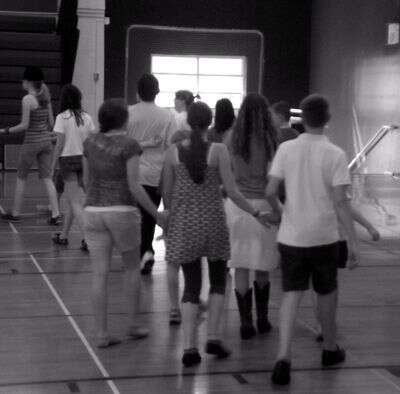 One of the highlights of attending the Mountain Folk Festival every year for the girls-is getting to show off their clogging. This year they had Brian, a fellow JCCFS Clogger, with them.
Clogging was born right here in the Appalachian Mountains. The folks who settled here-the Irish, Scottish, English, and German brought along their folk dances with them. Over the years those dances along with the Cherokee and African influences morphed into what we recognize as clogging today.
Chatter and Chitter have been clogging for almost 6 years-and Brian-has been at it even longer. The routine, Feet Of Flames, they chose for Berea has an Irish feel to it. The music as well as the steps-go through a variety of emotions.
Whew-it makes me tired just watching it! Of course I'm prejudice-but I think they did an outstanding job-don't you?
Tipper