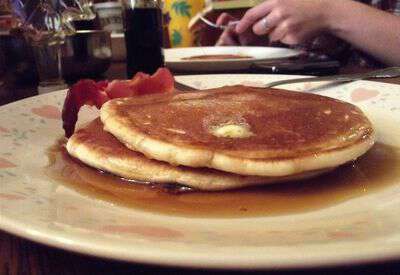 Nothing is finer on a Saturday morning than a stack of Pap's pancakes with a side of bacon and real maple syrup from way up north in MI. I'm not sure how he does it-but Pap is without a doubt the King of pancake makers around our place.
Chitter summed it up pretty good when she said she didn't even like pancakes-but she'd walk through the rain and cold for one of Pap's. Paul teased her by asking "Well if you don't like pancakes then do you like flapjacks or hotcakes?"
Drop back by tomorrow to see how Granny makes her fancy pumpkin bread-well its not really fancy-but she does bake it in coffee cans.
Tipper
Appalachia Through My Eyes – A series of photographs from my life in Southern Appalachia.