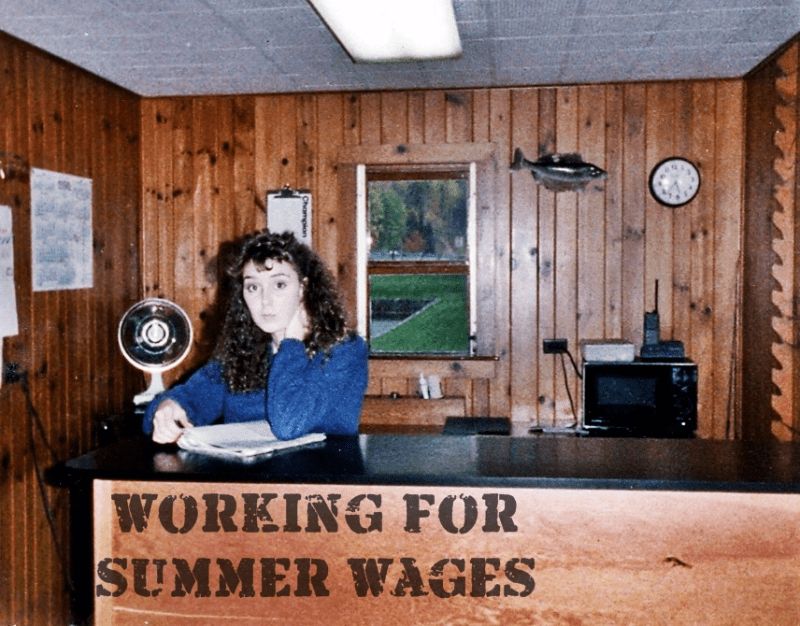 Lately the Blind Pig Gang has been practicing up on an old Ian Tyson song-Summer Wages. If you're a bluegrass fan you may be familiar with Tony Rice's version of the song.
The song compares love, money, and time to the speed at which summer wages can be lost to beer taverns and the hustlers that sometimes inhabit them.
I'm in love with our version of Summer Wages. Pap says we do way to many songs. Most performers pick out a good handful of tunes and practice them till they know them inside and out, up and down, and cross ways. Not us-we're constantly learning a new one-often instead of sticking with a song we move on to the next one before we've really mastered the one we just learned. I think we do this cause there's just so many good songs our there that we (mostly me and Paul) want to do them all. Every once in a while Pap reminds us "now we can't sing them all boys lets do something we know."
As I've listened to the song over the last few weeks-I've felt its symbolism totally relates to the tough times working folks go through. Not the lost love part so much-but the hope of summer wages (think new job or unexpected income) turning out to be a lost hope.
We've all been there: you finally feel like you've gotten your head above water-finally got things on the upswing-then the bottom falls out. You loose your job-the washer decides to flood the house-the truck's frame decides its went as far as it can go. In other words-your hopeful summer wages get flushed down the toilet of life.
The Deer Hunter and I have been having our own loss of summer wages over the past few weeks-but we'll be fine-we always are. More worrisome to me-are the tales the girls bring home from school. Families in Cherokee Co. are hurting-I'm sure many of them feel they've lost more than a few Summer's wages.
Summer Wages is a great song-give it a listen. Paul does some fine picking with amazing vocals-and as always Pap and Paul's harmony is outstanding. Its a difficult song to play (at least for me)-you can see Pap glancing in my direction to make sure I'm staying on track.
I hope you enjoyed the song!
Tipper