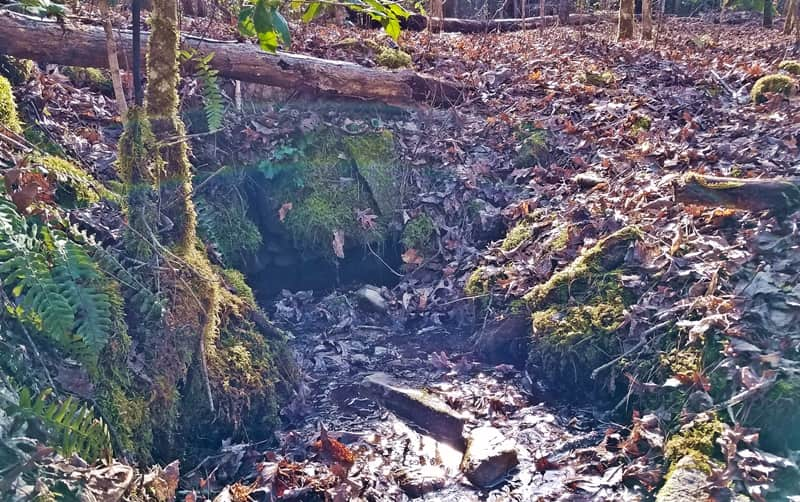 A mountain spring
"While tea and coffee were scarce in the pre-Revolutionary backcountry, most mountain settlers fortunately found themselves with plenty of water. This proved to be a blessed basic beverage resource. Pioneers checking out places to settle felt their prayers answered if they could quickly locate a site with plenty of water. Housewives routinely placed pitchers of water on the table at mealtimes. Even whiskey drinkers took water with their meals and held off their serious drinking until later."
—"Smokehouse Ham, Spoon Bread & Scuppernong Wine" by Joseph E. Dabney
---
Dabney goes on to describe the mountaineers great love for water in the book and says "Even when coffee became the popular breakfast beverage in the early 1800s, mountain people clung to their love of fresh water."
Pap really enjoyed good water and he passed that love on to me. I've always been a water drinker, but in the last several years I've almost exclusively drank water with my meals too. I'll have a glass of milk every once in a while, but on the whole I drink water when I eat as well as throughout the day.
Of course today we have water at the ready anytime we want to drink it—and I'm beyond thankful for that, but when we're out tromping through the woods I always notice the springs and wonder about the people who had to keep them cleaned out so that their family could have fresh, cold, water to drink.
Follow this link to read a great post by David Templeton about water.
Tipper
Subscribe for FREE and get a daily dose of Appalachia in your inbox