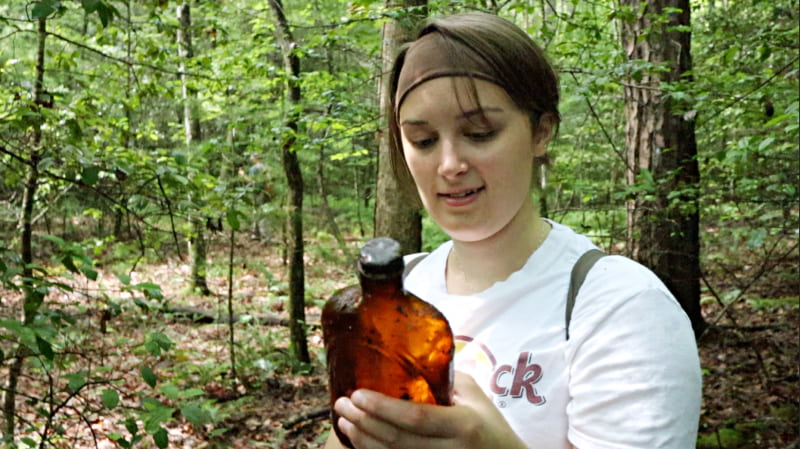 We've been trying to get out and about in the woods in between work, gardening, and singing. On one of our recent treks I made a video about the piles of rocks that can be found up the creek a ways.
Thanks to Pap's stories I know the rocks were dug out of the cornfields that used to be in the area. Hard to imagine corn growing where a forest stands today.
As usual there was much to see, one of the best finds of the day was an old bottle Chitter found. I'm guessing its a liquor bottle from the 50s or 60s.
I hope you enjoyed the video. To read a great post by Don Casada that mentions rock fences over in Pilkey Creek go here.
Tipper
Subscribe for FREE and get a daily dose of Appalachia in your inbox