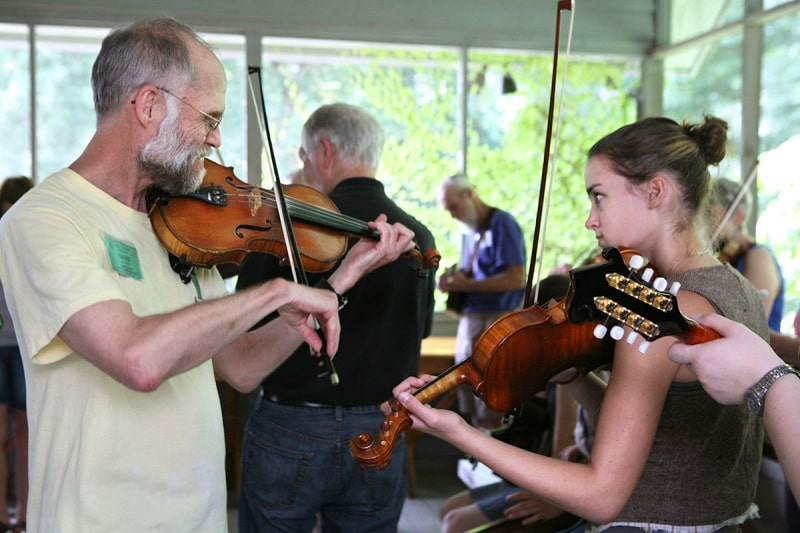 David Kaynor and Chitter at Dance Musicians Week – Photo courtesy of JCCFS
As I mentioned in last week's post, our friend David Kaynor used to stay with us each summer when he came to Brasstown to teach at the Folk School.
I remember sitting on the couch with David the first time he visited us. As he looked around our living room with a big smile on his face he said "I didn't know whether you'd live in a rustic cabin or a mountain mansion." I said "Well its certainly not a mansion but I don't guess its a cabin either so I guess its somewhere in between."
Before that first visit Chitter had already been teasing David about having to rough it while staying at our house and somehow she started calling our house the Pressley Manor as a way of teasing David.
After staying with us various times over the years David composed a tune about the time he spent at our abode and titled it "Pressley Manor."
I hope you enjoyed the beautiful tune David wrote for us. To hear David play it with the orchestra he led go here.
Tipper
Subscribe for FREE and get a daily dose of Appalachia in your inbox