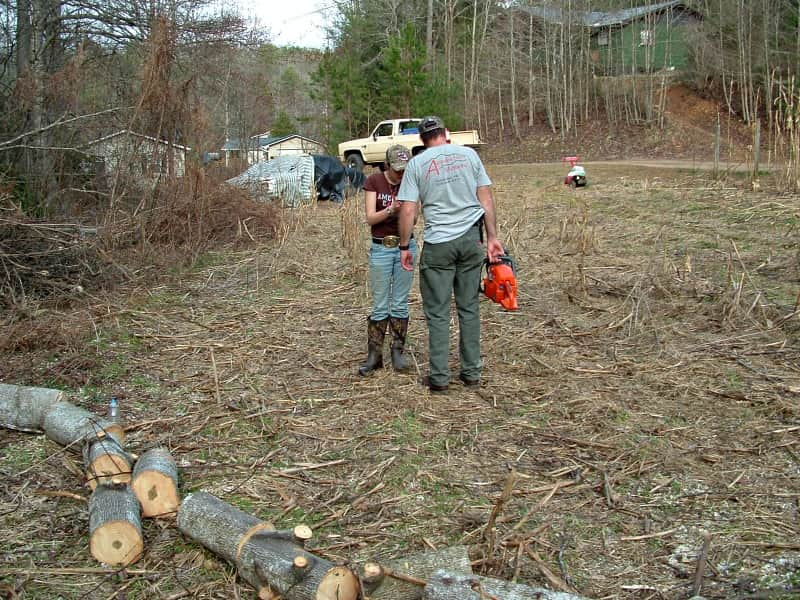 It's time for this month's Appalachian Vocabulary Test.
I'm sharing a few videos to let you hear the words and phrases. To start the videos click on them.
1. Rench: rinse. "If you'll warsh I'lll rench and we'll be done in no time."
2. Reach: hand. "Reach me that book and I'll show you what I was talking about."
3. Risin: a swelling, inflammation. "He had a little ole risin come up on his left shoulder and it got to hurting him so bad every time he changed his shirt that he finally had to to go to the doctor and let them cut it out."
4. Rurnt: ruined. "I'm so mad at him I can hardly stand it. He took one of my best quilts out there to lay on and forgot it and the dogs got a hold of it and just rurnt it!"
5. Rusty-footed: having dirty feet. "When we were little we were always rusty-footed in the summer time from playing outside from daylight to dark thirty."
---
All of this month's words are common in my area of Appalachia or at least in my mountain holler 🙂
I hope you'll leave a comment and let me know how you did on the test.
Tipper
Subscribe for FREE and get a daily dose of Appalachia in your inbox